How Have Marijuana Laws Changed in Illinois as of January 1, 2020?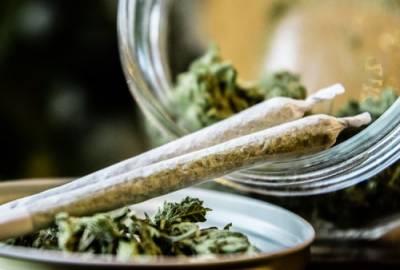 A lot changed in Illinois at the start of this year regarding how marijuana can be purchased and consumed, but there are still some restrictions to follow. Understanding these laws is important to safely use marijuana and avoid violations. If you or a loved one are charged with violating any of these laws, build a sturdy defense with an experienced criminal defense lawyer.
Illinois Marijuana Laws
Technically, adult use of recreational marijuana was legalized on January 1, 2020, in Illinois. This only applies to marijuana purchased from licensed dispensaries, and the private purchase and sale of cannabis remain illegal.
Just like alcohol, you must be 21 or over to purchase marijuana. Before this fullscale legalization, medical marijuana was available to those with a medical marijuana card. Those are no longer required to purchase cannabis, but anyone with such cards is subject to discounts and priority access to retailers' stocks.
There are still some limits that define how much marijuana anyone is allowed to possess. Illinois residents are allowed to have up to 30 grams of cannabis flower. For cannabis concentrate, the limit is five grams. Edibles can only have up to 500 milligrams of THC.
In general, people 21 years and over are allowed to use legal marijuana in their homes or on-site at cannabis-related businesses. Use in public places, vehicles, school property, around people under the legal age, or near on-duty employees is prohibited. Any owner of private property is allowed to institute bans.
Criminal Records with Marijuana Charges
The bill that went into effect earlier this year states that anyone convicted for possession of 30 grams or less of marijuana in the past will have their records reviewed by the state's Prisoner Review Board. If they determine that a record warrants a pardon, they will forward it to Governor Pritzker. If any such conviction also involved a violent crime, a pardon will not be issued. If the conviction was for possession of more than 30 grams of marijuana, that person can still push for an expungement of the charge from their record.
Contact a Kane County Criminal Defense Lawyer
Whether you face charges under the new marijuana laws or you are fighting for the cleansing of your criminal record, assistance from an experienced Elgin criminal defense lawyer is essential. At the Law Office of Brian J. Mirandola, we will fight to protect your rights and aggressively defend your case in court. Contact us today to schedule a free consultation at 847-488-0889.
SOURCE:
https://www.illinoispolicy.org/illinois-saw-nations-worst-population-loss-during-the-decade/
Last modified on