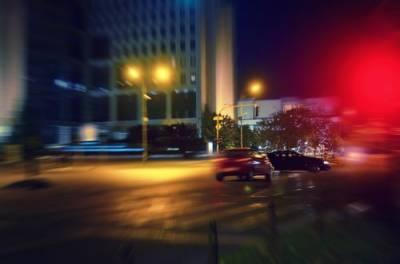 Being involved in a car accident can be a scary thing especially if you are the one who caused the collision. However, it is important that all persons involved in the crash remain at the scene so that police can arrive and take statements as to what happened. Fleeing the scene of a car accident is a crime in Illinois which can lead to fines and/or jail time. If the offending driver was under the influence at the time of the collision, they will also be charged with a DUI and can have their driving privileges suspended.
What Does the Law Require?
Illinois law says that all drivers involved in a crash must:
Stop their vehicle immediately
Check the other drivers and passengers for injuries
Move their vehicle - if it can move - to the side of the road
Turn on hazard lights so other cars can avoid the stopped cars
Call the police to report the collision
A driver will not be breaking the law if they move their car off of the road and into a safe location such as a parking lot or a less-trafficked side street.
If a driver does leave the scene, they can be found if the other driver involved can take their license plate and report the accident to the police. If caught, the driver will be charged with a Class A misdemeanor punishable with:
Up to one year in prison
Fines of up to $2,500
In addition, the victim of the collision can petition for compensation for damage done to their vehicle as well as any injuries caused by the accident.
How to Defend Charges for Fleeing the Scene
Unless the victim of the car accident can clearly identify the driver of the fleeing vehicle before it is gone, it would be hard for the prosecutors to determine who was behind the wheel at the time of the incident.
A common defense that the owner of the car involved in the collision can use is claiming that they were not behind the wheel at the time of the crash. Other defenses include:
Not being aware that a collision occurred
The other driver became enraged making you uncomfortable in staying
The offending driver stopped in a safe spot that was farther away than they realized
Unable to stop immediately, but called the police after arriving somewhere safe
Contact an Elgin, IL Traffic Violations Attorney
A car accident is a traumatic event that should not be made worse by charges issued after the fact. If you have been involved in a car accident and are now facing charges for fleeing the scene, hire a lawyer from the Law Offices of Brian J. Mirandola who can make sure your rights are not compromised. To schedule a free consultation with a Kane County traffic violations lawyer, call our office at 847-488-0889.
Source:
http://www.ilga.gov/legislation/ilcs/fulltext.asp?DocName=062500050K11-402
Last modified on