How Pardons Work in Illinois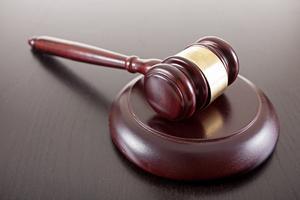 Convictions for criminal offenses can follow a person for the rest of his or her life. A youthful mistake can make it difficult to find a place to live or get hired for a job. Fortunately, the law provides a variety of options for people looking to have their criminal records wiped away.
Some of these remedies, like sealing or expungement, do not completely eliminate the record, or only work for certain crimes. For people who do not qualify for those remedies, there is still one option remaining, the governor's pardon. Pardons, also referred to as executive clemency, are a broader option available for all crimes, however, decisions are made on a case by case basis, so having a strong pardon application is important.
The Benefits of Pardons
Pardons are a power the Governor has to forgive any and all crimes. This sort of forgiveness can come with a wide array of different benefits. For instance, the Governor can restore all the rights and privileges that a person loses when he or she is convicted of a felony. These include the right to hold certain jobs, and the right to legally own a firearm, along with some others. The Governor may also choose to make the crimes available to be sealed or expunged. The exact effect of that decision depends on which he chooses to use. A sealed record is unavailable to most employers, but is still available to law enforcement or if the judge orders it unsealed. Conversely, an expunged record is actually destroyed, so it is the preferable option.
The Pardon Process
The pardon process can be long and difficult, but worthwhile in the end. The first step is filing a petition for executive clemency with the Illinois Prisoner Review Board. The petition is a typewritten narrative that details things like the offenses that the person is seeking a pardon for, the circumstances surrounding those offenses, the reasons the person is seeking clemency, and a biographical history. This petition must also include supporting materials, which comprise one of the most important parts of the document. These materials are extra paperwork that support the claims made in the petition. These can be documents like diplomas to demonstrate educational progress, or they can also be supporting statements made by other people.
Once the petition is submitted, the next step is a hearing in front of the Illinois Prisoner Review Board. The hearing allows the petitioner and anyone who opposes the pardon to give informal testimony to the prisoner review board. After the testimony, the Board makes a confidential recommendation to the Governor's office, which then makes the final decision.
Pardons can be a life-changing experience for those who ultimately qualify for them. If you believe you may qualify for a pardon, contact a
Kane County criminal defense attorney
today to learn more about the process.
Last modified on