How to Avoid Illinois Penalties while Driving in Icy Conditions This Winter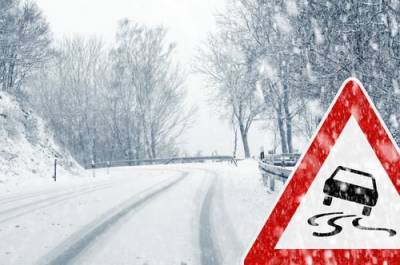 Temperatures are dropping which means icy weather is coming soon to the state of Illinois. This means the roads will start to become slick and drivers should adjust their habits to stay safe while traveling. The most common reason accidents happen on the road during winter is speeding when people do not realize they are driving on ice. If a car is traveling at a fast rate of speed and suddenly must stop, it can start to slide, potentially putting others at risk.
Under Illinois law, aggravated speeding is a misdemeanor traffic offense that is punishable with fines, loss of driving privileges and jail time. However, if a driver causes an accident due to their lack of safety on the road, they could also face reckless driving charges, pay compensation to injured victims, or face charges of vehicular homicide if someone is killed.
What Is Aggravated Speeding?
All roads have their own limit to how fast a person can drive. Simple speeding is punished with a traffic ticket and a certain monetary fine:
1-20 mph over the limit: $120 fine
21-25 mph over the limit: $140 fine
26-34 mph over the limit: Class B misdemeanor punishable with $1,500 fine and six months in jail
Aggravated speeding is whenever a driver is traveling 35 miles per hour or more over the posted speed limit. This charge is a Class A misdemeanor and is punishable by a one-year jail term and fines of up to $2,500. Furthermore, a person convicted of aggravated speeding may also have their license suspended.
Other Ways to Keep the Roads Safe During Winter
There are several ways to stay safe when the roads are icy and some are the simple tips that should be followed every day: wear a seatbelt, do not drive distracted, do not drive tired, and do not drive drunk.
Other tips that help in bad conditions include:
Give snowplows plenty of room because they may not be able to see you
Do not use a cruise control
Beware of black ice; roads can appear clear, but black ice can still be present
Be careful around intersections, exit ramps, and hilly roads
Of course, during bad weather days, it is best to not travel unless absolutely necessary. If one must travel, prepare an emergency kit - complete with jumper cables, a shovel, a cell phone, blankets, and water - to have in the car in case anything happens.
Contact an Elgin, IL Traffic Violations Attorney
Unsafe driving during the winter months can cause many problems for yourself and for others on the road. If you are facing charges after causing a car accident, the lawyers of the Law Offices of Brian J. Mirandola can help build a defense and avoid harsh punishments. To schedule a free consultation with a Kane County traffic violations lawyer, call our office at 847-488-0889.
Sources:
http://www.idot.illinois.gov/home/winter-driving-tips
https://www.isba.org/sections/trafficlaw/newsletter/2015/06/excessiveaggravatedspeeding
Last modified on