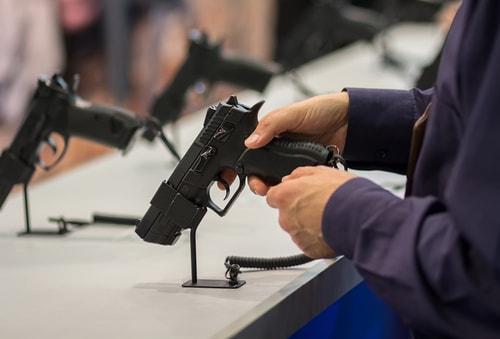 The tragic events that took place at Marjory Stoneman Douglas High School last month shocked the public. It is one of many school shootings which have rocked the public's sense of safety in recent years. The shooting, which left 17 victims dead, has ignited the controversy regarding gun laws arguably more than any previous event. It is important now more than ever that all citizens understand the rights and responsibilities of those who choose to purchase a gun.
What is Required to Purchase a Gun in Illinois?
If an Illinois resident wishes to possess a firearm, he or she must obtain a Firearm Owner's Identification (FOID) card. These cards are issued by the Illinois State Police to applicants who meet certain requirements. There are some instances in which a person will not be allowed to get a FOID card. Specifically, an applicant will not be eligible for a FOID card if he or she:
Has been convicted of a felony;
Has been convicted of assault or battery;
Has been convicted of domestic violence;
Is the subject of an order of protection (sometimes called a restraining order);
Has been a in a mental institution within the last five years;
Suffers from certain mental illnesses or cognitive impairment;
Is an illegal immigrant;
Is under the age of 21 and does not have written consent of a parent or legal guardian who is also legally able to possess firearms; or
Is under the age of 18.
Concealed Carry
An Illinois resident who wishes to conceal carry their gun must be licensed to do so. The Illinois State Police Department issues licenses to applicants aged 21 or older who pass a training course and meet other requirements. It is important to note that any law enforcement agency can block an applicant's access to a concealed carry license "based upon a reasonable suspicion that the applicant is a danger to himself or herself or others, or a threat to public safety".
Gun owners should also be aware that gun laws can differ within the state. Some Illinois local governments have passed ordinances that are more restrictive than those of the state at large. For example, the city of Chicago and Cook County do not allow the possession of certain semi-automatic firearms that are sometimes referred to as assault weapons.
If you are facing weapons charges, you need an experienced Kane County criminal defense attorney who will fight for your rights. Call 847-488-0889 for a free, confidential consultation at The Law Office of Brian J. Mirandola today.
Sources:
https://www.ispfsb.com/public/foid.aspx
http://www.ilga.gov/legislation/ilcs/ilcs3.asp?ActID=3497&ChapterID=39
Last modified on