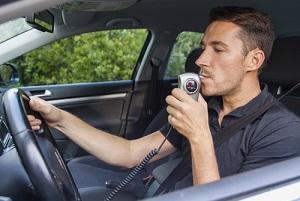 If you know someone that was ever arrested on charges of drunk driving, he or she may have explained to you a little bit about the difficulties such an arrest can impose on one's life. Of course, there are criminal penalties associated with a conviction on DUI charges, but those are far from the only challenges. In many cases, a driver charged with DUI is required to install a breath-alcohol ignition interlock device (BAIID) on his or her vehicle as a condition of the reinstatement of his or her driving privileges.
What Is a BAIID?
Simply put, a BAIID is breathalyzer machine that is installed in a car or truck that prevents the vehicle from starting if the driver's breath contains too much alcohol. The device is able to convert the concentration of alcohol in a breath sample to an equivalent blood-alcohol content (BAC), which provides a measure of intoxication. If the driver's BAC level is 0.025 percent or higher, the vehicle will not start. BAIIDs in Illinois are also equipped with a camera that snaps a photo of the person providing the sample to ensure that the sample collected belongs to the person operating the vehicle.
Who Must Use a BAIID?
The installation and use of a BAIID are required for any first-time DUI offender who wishes to drive during the statutory summary suspension that accompanies a failed or refused BAC chemical test. A person who wishes to drive after a second, third, or fourth DUI convictions may apply for a restricted driving permit. If the restricted driving permit is granted—in accordance with regulations set forth for the respective situation—the driver must have a BAIID installed in all vehicles registered in his or her name. Depending on the case, the BAIID could be required for the rest of the driver's life.
Associated Costs
While the law permits the use of BAIIDs to facilitate safe driving following a DUI charge or conviction, the state of Illinois is not responsible for the costs involved. Instead, the driver is required to cover any and expenses associated with the installation, rental, and monitoring of the device. Most devices cost about $85 to install and are rented at $85 per month, payable to the vendor of the device. The driver must also pay $30 per month in monitoring fees to the Secretary of State's Office.
Get Back on the Road
Using a BAIID is just one of the steps you will need to take as you look to have your full driving privileges reinstated following a suspension or revocation of your license. Contact an experienced driver's license reinstatement lawyer in Elgin to learn more about the process. Call 847-488-0889 for a free consultation at The The Law Office of Brian J. Mirandola today.
Sources:
https://www.cyberdriveillinois.com/departments/BAIID/baiid.html
https://www.cyberdriveillinois.com/publications/pdf_publications/baiid3.pdf
Last modified on