Is an Ignition Interlock Device Mandatory After an Illinois DUI?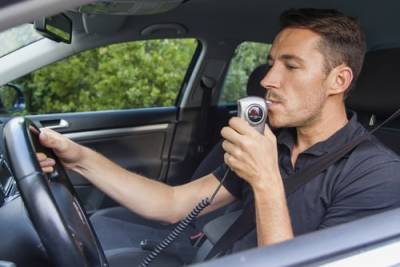 Being arrested for drunk driving can lead to multiple different types of consequences, especially if you are convicted for the criminal offense of driving under the influence (DUI). If you are convicted of DUI, your driver's license will be revoked for at least one year, but even if you are not convicted, your license will be suspended if your blood alcohol content (BAC) was above the legal limit or if you refused to submit to blood alcohol testing. In order to regain your driving privileges, you may need to have a breath alcohol ignition interlock device (BAIID) installed in your vehicle.
First-Time DUI and Ignition Interlock Devices
Following a first-time DUI arrest or conviction, you may be eligible to receive a Monitoring Device Driving Permit (MDDP) while your license is suspended. This permit will not place any restrictions on where or when you can drive, but it will require you to install a BAIID in any vehicles you will be driving. Before driving, you will blow into this device, and the vehicle will not start unless the breath sample is negative for alcohol. The device will also take your picture to ensure that you are the one who is providing the breath sample.
When using a BAIID, you will need to pay an installation fee, as well as monthly rental fees and monitoring fees. If you choose not to use a BAIID or obtain an MDDP, you will be prohibited from driving during your period of license suspension or revocation. If you are found to be driving while your license is suspended or revoked, you can be charged with a Class 4 felony.
Restricted Driving Permits for Multiple DUI Convictions
If you are convicted of DUI for a second time, you will not be able to receive an MDDP. However, you may be eligible for a Restricted Driving Permit (RDP) if you can show that the inability to drive would create hardship for you and your family. You will also need to receive a drug/alcohol evaluation, and you may need to show that you are participating in a remedial driving safety program and receiving treatment for substance abuse. An RDP will usually be available following a second or third DUI conviction or two statutory summary suspensions related to DUI arrests.
An RDP will place restrictions on when and where you can drive. You may be limited to driving to and from work or for other necessary purposes, such as transporting children to school or going to the grocery store. You will need to use a BAIID on all vehicles you drive for five years before your driving privileges can be fully reinstated.
Contact Our Aurora DUI Defense Lawyer
If you have been arrested for DUI, The Law Office of Brian J. Mirandola can help you defend against these charges, and we will work with you to meet the requirements that will allow you to continue driving legally. To arrange a free consultation and learn how we can help with your case, contact our Elgin license reinstatement attorney at 847-488-0889.
Sources:
https://www.cyberdriveillinois.com/departments/BAIID/baiid.html
https://www.cyberdriveillinois.com/publications/pdf_publications/dsd_a118.pdf
Last modified on