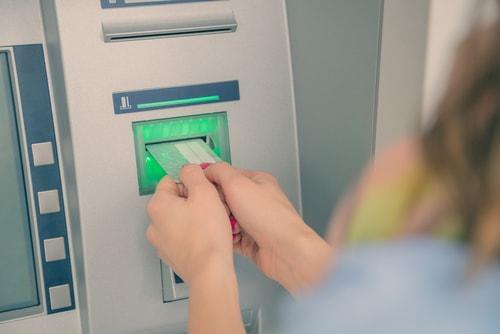 In the past, thieves used to have to steal physical property or cash in order to get their payout. Today, much of the money floating around the United States is stored electronically as data, and is transferred via digital transactions. Thus, most people own a debit card and a credit card or two. Virtually anyone who has one or more such cards may have unknowingly been exposed to one of the most complex credit card fraud schemes yet.
If you have ever used an ATM, you are familiar with the plastic slot in which you place your debit or credit card in order to withdraw money from your account. Similar slots are also present on gas pumps and other self-payment machines. According to the Chicago Police Department, some of these innocuous looking plastic slots are actually intricately-designed devices called encoders or skimmers which are capable of stealing a person's debit or credit card information. Many people whose information is stolen by a encoder are scammed and do not even realize it. Often, it is only when mysterious purchases show up on a credit card statement or there are insufficient funds in an account does the victim realize they have been deceived.
Fraudsters Face Serious Consequences
Just because this method of capturing credit or debit card information does not involve physically stealing from another person does not mean that the criminal penalties are less strict than other types of theft. In Illinois, a person who unlawfully uses a scanning or re-encoding device with the intent to defraud is guilty of a class 4 felony. This becomes a class 3 felony for any subsequent offenses. A class 4 felony can result in up to $25,000 in fines and up to three years in prison. A class 3 felony can result in up to 25,000 in fines and up to five years in prison.
Just the act of stealing the credit card information is a crime itself. A person who unlawfully uses a financial transaction device to capture, copy or transmit or otherwise obtain personal information without the consent of the person will be guilty of a class A misdemeanor which can result in fines of up to $2500 and up to one year in county jail. The severity of criminal punishment can vary based on the amount of money stolen and the fraudster's criminal history.
Facing Charges?
If you have been charged with using a credit card skimmer to commit fraud, you need an experienced Kane County criminal defense attorney who will help you understand your options going forward and build the best plan possible for your defense. Call The The Law Office of Brian J. Mirandola at 847-488-0889 for a free consultation today.
Sources:
http://www.ncsl.org/research/financial-services-and-commerce/credit-card-skimming-devices-laws-and-legislation.aspx
http://chicagotonight.wttw.com/2017/10/23/bbb-stresses-vigilance-after-card-skimmers-found-chicago-atms
Last modified on