Do You Know What Is in Your Criminal History?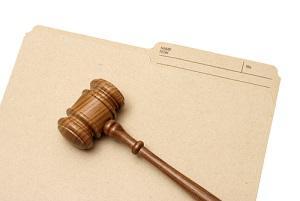 If you have ever been arrested, regardless of the outcome, details of the arrest are probably still on your criminal record. Even if your criminal history can be summarized by "college kids doing stupid college stuff" and you were never convicted, prospective employers and other entities may find the records during a routine background check, potentially causing you problems that you never saw coming. Fortunately, there is an option available to many individuals that can help provide a fresh start, allowing them to put the past behind them once and for all.
Get a Copy of Your Rap Sheet
Many believe that the term rap sheet originated as an acronym for a Record of Arrest and Prosecution sheet. It seems, however, that the reverse is actually true, and that the phrase developed from street slang, and convenient acronym was, in a manner of speaking, retrofitted. Whatever the origin, it is important to be aware of every item on your criminal history. To do so, you will need to request a copy of all applicable rap sheets, including from local, state, and federal agencies, depending on your circumstances.
While you should certainly consult with your attorney in the process, you will be required to appear on your own behalf to receive a copy of your rap sheet from local police departments. If you have ever appeared in court or entered a plea in any case, it is also important to get a copy of all dispositions. You should also contact the Illinois State Police to review your records from across the state.
Review Your Record Carefully
Once you have obtained a copy of all of your available arrest records, go over them in fine detail to ensure they are completely accurate. Be sure that all of the included details actually represent what took place and when. If your record contains entries that you know or strongly to believe to be inaccurate, notify your attorney immediately to learn more about your options in getting them removed.
Expungement or Record Sealing
If your criminal history contains arrests and no convictions, including guilty pleas, you are probably eligible to have your record expunged. Expungement may also be available for certain misdemeanor convictions, but the exceptions are very limited. When your records are expunged, they are completely removed from your background and any paper files are physically destroyed by court order. Employers and others conducting background checks will no longer be able to find any trace of expunged arrests.
For those who do not qualify for expungement, record sealing may be an option. Those who have been previously convicted of crimes may be able to have their criminal records sealed. While not as thorough as expungement, record sealing makes the details of your arrests and convictions available only to law enforcement and other related agencies. Employers and private individuals will not be able to see the contents of your record.
To learn more about expungement and record sealing in Illinois, contact an Elgin criminal defense attorney today. At the The Law Office of Brian J. Mirandola, we have helped many clients create a more promising future for themselves, despite the existence of a criminal history. Call 847-488-0889 to schedule a free consultation at one of our two convenient office locations. We look forward to serving you.
Sources:
http://www.illinoislegalaid.org/index.cfm?fuseaction=home.dsp_content&contentID=4926
http://www.saferfoundation.org/files/documents/HowtoObtainConvictionRecord.pdf
http://www.illinois.gov/osad/expungement/documents/crinminal%20exp%20guide/expungementsealingoverview.pdf
Last modified on