New Law Eliminates Driving Relief Waiting Period for First-Time Offenders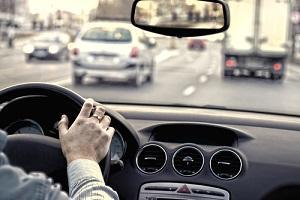 Previous posts on this blog have discussed, in fairly significant detail, some of the relief programs available to drivers whose driving privileges have been suspended for failing or refusing a blood alcohol content (BAC) chemical test related to the suspicion of drunk driving. Such programs have been made increasingly available to Illinois residents, as state officials shift their focus to addressing the behavior that leads to driving under the influence (DUI), and less on harsh consequences that end up creating more illegal activity. In keeping with the ongoing trend, a new law set to take effect on January 1, 2016, makes a number of changes to the state's existing guidelines regarding driving relief programs, including the elimination of the 30-day "hard time" period for first-time offenders.
Current Standards
When a driver fails or refuses a BAC test, such as a breathalyzer, during a DUI stop, the Secretary of State's office automatically suspends that person's driving privileges. A first-time offender faces a suspension of six months for a failure and 12 months for a refusal. Repeat offenders will have their privileges suspended for 12 months for a failure and three years. Currently, a first-time offender is eligible for driving relief after 30 days, as long he or she is granted a Monitoring Device Driving Permit (MDDP) and installs a breath alcohol ignition interlock device (BAIID) on his or her vehicle. MDDP relief is not currently available to those who fail or refuse a second or subsequent time.
Purpose of Driving Relief
While there have long criminal penalties associated with a DUI conviction, along with the revocation of driving privileges, the statutory summary suspension is different. Its primary objective is not necessarily to punish drivers, but to reinforce the importance of sober driving. Thus, by agreeing to install a BAIID on their vehicles, offenders could obtain an MDDP and be permitted to resume their daily activities such as work, school, and caring for family members. However, the hard-time provisions—the 30-day period and disqualification for relief—created an unnecessary burden on some drivers who failed or refused a chemical test, especially if they were not convicted of DUI.
Coming Changes
A measure drafted by Illinois Secretary of State Jesse White's Advisory Committee on Traffic Safety proposed a number of amendments to the state's guidelines regarding the use of BAIIDs in DUI-related cases. The legislation was passed by the House and Senate in the spring and was signed into law by the governor in August. The new law increases the statutory use of the devices following certain DUI convictions, but may have the most dramatic impact on those affected by statutory summary suspensions.
Beginning January 1, a driver whose driving privileges have been suspended for failing or refusing a BAC test will be eligible to apply for an MDDP immediately. The law does not require all applicants to be approved, but it does remove the 30-day minimum suspension. It will also make repeat offenders eligible for driving relief with the use of a BAIID. Again, relief is not guaranteed but a driver under suspension will be permitted to apply.
Legal Assistance for DUI Charges
If you have been arrested on charges of DUI, and are facing the suspension of your driving privileges due to failing a BAC test, contact an experienced Elgin criminal defense attorney. At the The Law Office of Brian J. Mirandola, we will work hard to ensure that your rights are fully protected and that you are treated fairly throughout the process. Call 847-488-0889 to schedule your free consultation today.
Sources:
http://www.bcrnews.com/2015/08/31/drunk-driving-law-signed-by-governor/am5yycf/
https://www.cyberdriveillinois.com/news/2015/may/150526d1.pdf
https://www.cyberdriveillinois.com/publications/pdf_publications/dsd_a118.pdf
Last modified on