Marijuana Decriminalization Bill Passes Senate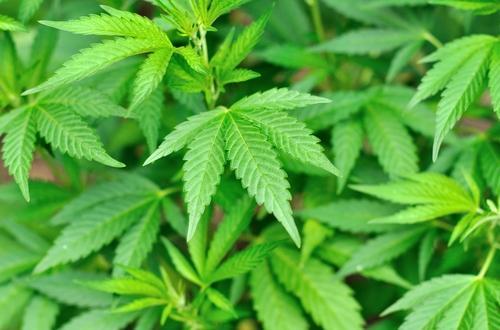 The future of the debate over marijuana decriminalization in Illinois will soon be in the hands of Governor Bruce Rauner after a bill cleared the state Senate earlier this month. The proposed law would decriminalize low-level possession of marijuana in the state, making such possession punishable as a civil offense, similar to a traffic ticket. Possession of larger amounts, as well as the illegal production and trafficking of marijuana would remain prosecutable in the criminal system, but the law is seen by many as a reasonable approach to a contentious topic.
"Serious criminal penalties should be reserved for individuals who commit serious crimes," said Representative Kelly Cassidy, D-Chicago, who introduced the in the state House earlier this year. "Criminalizing people for marijuana possession is not a good use of our state's limited law enforcement resources." The bill was passed by the House in April, and was recently approved in the Senate by a vote of 37-19.
If enacted, the measure would make marijuana possession of 15 grams or less, which is approximately 25 cigarette-sized joints, a civil violation. Offenders would be subject to a fine of up to $125. Under current Illinois law, possession of marijuana, depending on the amount and an offender's history, may be prosecuted as a misdemeanor or felony. The penalties associated with such charges, obviously, are much more significant than the fine proposed in the new measure.
The bill's sponsor in the Senate, Senator Michael Noland, D-Elgin, has continued to push for the change, despite his own personal views on the use of the drug. "It's wrong," he said, "and I would encourage the children of this state and my own children to abstain from the use of the substance." However, Senator Noland acknowledged that many people do use marijuana and that decision should not threaten their social or professional lives.
Supporters of the legislation believe that the proposal can help Governor Rauner in his efforts to reduce the prison population. Earlier this year, the governor announced his aim to cut the number of people in prison by 25 percent over the next decade. The bill, however, has not been sent to the governor's office just yet, as sponsors indicate that some cleanup language will need to be approved before it is ready for Rauner's signature. Governor Rauner has not indicated whether he intends to sign the measure, but through a spokesperson, pledged to consider it carefully.
If you have been charged with the possession of marijuana or any other drug, contact an experienced Illinois criminal defense attorney today. At the The Law Office of Brian J. Mirandola, we understand the impact that such charges can have on your future and are prepared to help you every step of the way.
Last modified on