Mobile Traffic Camera Car Given a Ticket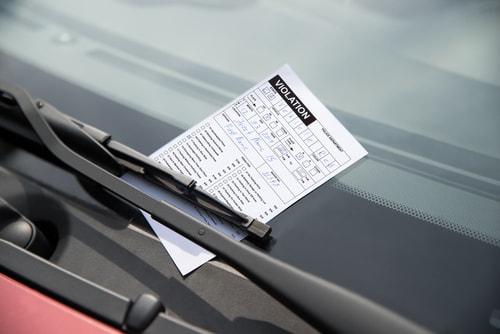 Over the last several years, the issue of traffic cameras has been a topic of debate throughout the Chicago region. There have been questions about the accuracy and validity of tickets issued by the automated systems as well as concerns regarding the due process afforded those who receive citations. While the discussion about red-light and speed-cameras continues in Northern Illinois, other cities around the country have begun using mobile traffic cameras installed on municipal vehicles. Mobile traffic enforcement cameras are meant to keep the streets and roadways safer, but, as an example from New Orleans shows, they can sometimes have the opposite effect.
New Program, New Problems
According to reports, the city of New Orleans began using mobile traffic enforcement cameras just a few weeks ago. The cameras are mounted on vehicles that are generally parked at a particular location for periods of time. City officials say that the mobile cameras are a temporary measure and will be primarily used at sites scheduled to have permanent cameras installed at a later date. As of now, five such cameras have been put into service, with five more expected later this year.
Earlier this week, however, one such vehicle was parked on a city sidewalk as it recorded the passing traffic. Bystanders were reportedly very amused when the police arrived and ticketed the car. "It was just funny," said one witness. "I mean, one agency ticketing another agency? It's not something you see every day."
The city claimed that the vehicles are permitted park at any location to deter illegal behavior, but many in the community are not convinced. Following the incident, several local attorneys filed a lawsuit against the city on the basis that the program has been illegally implemented. The lawyers suggest that instead of promoting public safety, the illegally parked vehicle was presenting dangers, including obstructing the view of drivers attempting to pull out of an adjacent parking lot.
Get Help With Your Traffic Citation
While our region does not have mobile traffic enforcement cameras in service as of now, there are many other ways to receive a citation. If you have been issued a ticket for any type of traffic offense, we can help you explore your options. Pleading guilty and immediately paying the fine are not always in your best interest. Contact an experienced Elgin traffic violations attorney today to discuss your case. Call 847-488-0889 to schedule your free consultation at The The Law Office of Brian J. Mirandola.
Sources:
http://chicago.suntimes.com/politics/judge-red-light-speed-cam-tickets-void-city-violated-due-process/
http://www.wwltv.com/news/local/citys-mobile-traffic-camera-car-gets-cited-for-violation/386849580
Last modified on