New Illinois Law for DUI Causing a Death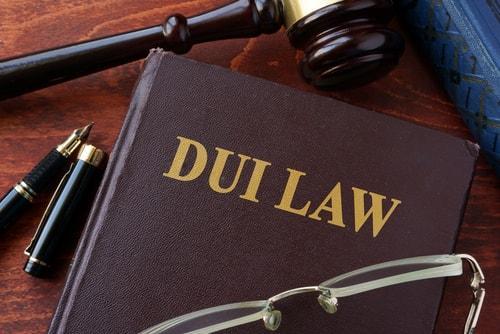 By now, virtually every motorist knows that the consequences for driving under the influence (DUI) can be severe. In addition to stiff criminal penalties, drinking and driving can result in injury or death to the driver, passengers, other motorists, and pedestrians. Tragically, 10,265 people died in alcohol-impaired driving crashes in 2015, the most recent year for which statistics are available. Accidents involving drunk driving account for nearly one-third (29%) of all traffic-related deaths in the United States.
In most cases involving DUI, prosecutors only have a certain amount of time in which to file formal charges. This is known as the statute of limitations. For a misdemeanor DUI offense, the statute of limitations gives authorities 18 months to take action. If the charge is a felony, prosecutors usually have three years from the date of the incident.
A new law, however, recently eliminated the statute of limitations for a felony DUI that causes a fatality. This means that if a person drinks and drives and causes an accident that results in at least one death, he or she can be prosecuted at any time. The three-year limitation will still apply to other felony DUI charges. House Bill 3084 passed both the Illinois House and Senate and became law late last year. The measure went into effect on January 1, 2018.
Consequences for DUI in Illinois
If you are caught driving with a blood alcohol content of over 0.08, you will most likely be charged with driving under the influence. Generally, a police officer uses a chemical blood alcohol content (BAC) test, such as a breathalyzer, to determine how intoxicated a driver is. If the driver fails the test, meaning that he or she was found to have a BAC over the legal limit, he or she will have their driver's license suspended for 6 months. If the driver refuses to submit to a BAC test, he or she will automatically have their license suspended for one year. These suspensions are in addition to any consequences that may result from a criminal conviction. Penalties for a first DUI offense may include:
Driver&s license revocation for one year if the driver is over 21 years old and two years if the driver is under 21;
Maximum imprisonment of 6 months;
Minimum fine of $1,000;
Community service;
Drug and alcohol program participation; and
Motor vehicle registration revocation.
Criminal and administrative penalties only increase for subsequent DUI charges. In addition to the penalties listed above, a driver convicted of a DUI may also be required to have a Breath Alcohol Ignition Interlock Device (BAIID) installed on his or her vehicle.
Are You Facing DUI charges?
If you have been arrested and charged with DUI, you need an attorney who will fight to protect your rights and help you understand your legal options. Contact an experienced Elgin DUI defense lawyer for help. Call 847-488-0889 for a free consultation at The The Law Office of Brian J. Mirandola today.
Sources:
http://www.republictimes.net/new-laws-for-illinois-in-2018/
https://www.cyberdriveillinois.com/publications/pdf_publications/dsd_a118.pdf
Last modified on