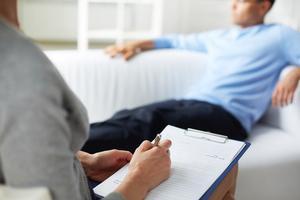 One of the prerequisites for a defendant's being tried for a crime is that he or she is mentally and physically fit to do so. From a legal standpoint, fitness means that the person is able to understand what is going on in the legal proceedings, and he or she is able to assist in his or her own defense. Illinois courts believe it is important that the accused be able to understand and engage with the legal process so that they can be sure of getting the fairest trial possible. Now, Illinois has passed a new law that provides judges with more information about these psychiatric evaluations by requiring the analysts to turn over their notes and other background materials to the court, a requirement that is soon expected to spread to other states.
The Purpose of Psychiatric Evaluations
Psychiatric evaluations are a way for both sides in the case to produces evidence about the defendant's fitness to stand trial. They are not necessary in all cases because the court presumes that a defendant is capable of being tried. A defense attorney is required to raise a "bona fide" question as to that fitness.
If the defense attorney is capable of doing that, then the defendant will undergo psychiatric evaluations, usually from multiple psychologists or other qualified experts. In the past, these experts were required to simply submit a report with a diagnosis, an explanation of how that diagnosis was reached, and an opinion on whether the diagnosis impairs the defendant's ability to understand the process and participate in his or her own defense. These reports could be fairly sparse, which created problems when the experts disagreed with each other. The judge, who has to make the final decision in many instances, had very little information to go on for settling the disagreement.
The New Rule
The new law, which was passed in August and goes into effect at the beginning of next year, attempts to solve this problem by providing the judge with more information. The experts are now required, upon a written request, to turn over their background materials such as notes, other evaluations, and videotaped interviews of the defendant. Additionally, the law now mandates that the experts must videotape their interviews with the defendant, unless doing so would be impractical.
Many practitioners are hailing this law as revolutionary, and believe that this new method of disclosure will come to represent best practices, since the judges will have more information to make more accurate decisions.
Criminal charges can be extremely serious, and may carry life-altering consequences. If you or someone you love has been charged with a crime, seek help from a dedicated Kane County criminal defense attorney. Our law firm is here to help ensure that your rights are fully represented and that your side of the story is told in the courtroom.
Last modified on