New License to Work Act Takes Effect In Illinois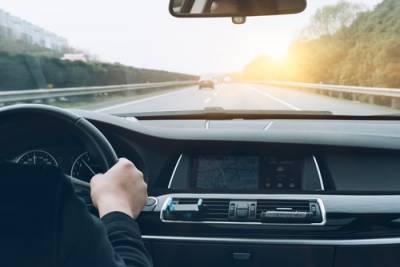 Thousands of drivers who have had their license suspended or revoked in Illinois can benefit from a new Illinois law that took effect recently: the License to Work Act. Governor JB Pritzker signed the bill into law at the start of the year, but it took effect on July 1. The law protects people who have unpaid tickets, fines, and fees. If you are trying to determine how to get your license reinstated or have more questions regarding your rights as a driver in Illinois, seek legal counsel from a criminal defense attorney with experience in representing clients in traffic violation and license reinstatement cases.
License to Work Act
The License to Work Act focuses more on repealing Illinois laws that are neither beneficial to drivers nor the State. Until July 1, 2020, having too many unpaid tickets, fines, and fees could result in a license revocation or suspension. This had a negative effect on tens of thousands of Illinois residents who lost their driving privileges for relatively inconsequential offenses. The original law was designed to prevent the State from losing too much revenue due to unpaid fines, but this strategy proved ineffective, as drivers both lost their licenses and still opted to leave tickets unpaid for financial reasons. This promoted a cycle that forced many residents who need their license to drive to work to suffer even further economic hardship.
The License to Work Act also repeals a few other Illinois laws, namely the right the Secretary of State had to revoke or suspend a minor's driver's license because they are judged to be a truant, delinquent, or addicted. The same law used to also apply to anyone 'afflicted with or suffering from any mental disorder or disease,' but those laws were curtailed as part of the License to Work Act.
This new law only serves to curtail license suspensions or revocations due to unpaid fines, not for other reasons. For example, automatic suspensions will result from underage drinking, supplying alcohol to minors, criminal trespass on a vehicle, and theft of motor fuel.
Contact a Kane County Criminal Defense Attorney
Whether or not you are eligible for immediate license reinstatement, you will strengthen the likelihood of having a successful driver's license reinstatement hearing if you prepare with the help of a Kane County criminal defense attorney. The Law Office of Brian J. Mirandola offers free consultations to anyone in need of counsel or representation in cases related to Illinois criminal law, DUI defense, and traffic violations. To schedule your first session, call 847-488-0889.
Sources:
https://www.bnd.com/news/politics-government/article239403843.html#:~:text=JB%20Pritzker%20on%20Friday%20signed,a%20vote%20of%2038%2D10.
https://finesandfeesjusticecenter.org/articles/illinois-house-bill-5340-license-to-work-act/
Last modified on