Penalties for Driving Under the Influence of Marijuana in Illinois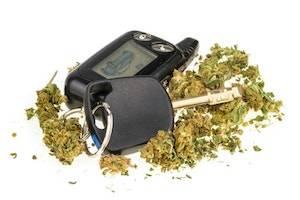 Throughout the U.S., the number of states with either legalized medical or recreational marijuana, or both, is on the rise. With that comes an increase in incidents of driving while under the influence of cannabis and more focus from law enforcement on busting impaired drivers. If you have been charged with driving under the influence of drugs, it is critical you enlist the help of an experienced criminal defense lawyer immediately.
Drugged Driving in Illinois
Here in the state of Illinois, medical marijuana is legal for approved applicants under the Compassionate Use of Medical Cannabis Pilot Program Act, signed in 2013. Since the induction of the program, the Illinois Department of Public Health (IDPH) has approved over 42,000 applicants for legal consumption of marijuana for medicinal purposes. Driving under the influence of marijuana though can come with significant criminal punishment, whether you are a legal medical marijuana cardholder or not.
If a police officer has reasonable cause to believe you may be under the influence of marijuana, they are permitted to submit you to chemical testing. If you refuse the chemical test, you will face an automatic 12-month license suspension. Failing a chemical test results in a six-month license suspension. A chemical test that finds 5 nanograms or more of THC per milliliter of whole blood results in a failed test, or 10 nanograms of THC found in another bodily substance.
Even if a person has a medical marijuana card, they will face the consequences of a DUI charge, in the same manner as a drunk driver. According to Illinois state law, a first-time DUI conviction constitutes a Class A misdemeanor, with up to one year in jail, a year of revoked driving privileges, and fines up to $2,500. Subsequent DUI convictions result in longer license revocation periods and significant jail time.
Anyone without a medical marijuana card who is pulled over for DUI and has marijuana in their vehicle can also face a drug possession charge, the severity of which depends on the amount seized by police.
Contact an Elgin, IL Drug DUI Lawyer
If you have been charged with driving under the influence of marijuana, Attorney Brian J. Mirandola is prepared to fight on your behalf in the pursuit of the best possible legal outcome. Attorney Mirandola will aim to help you retain your driving privileges and keep a conviction off your record. To schedule a free initial consultation with a skilled Kane County criminal defense attorney, call us at 847-488-0889.
Sources:
https://www.cyberdriveillinois.com/publications/pdf_publications/dsd_a118.pdf
https://www.cyberdriveillinois.com/departments/drivers/traffic_safety/DUI/home.html
https://www.pewtrusts.org/en/research-and-analysis/blogs/stateline/2018/05/31/drugged-driving-deaths-spike-with-spread-of-legal-marijuana-opioid-abuse
https://www.iwu.edu/counseling/Illinois_Drug_Laws.htm
Last modified on