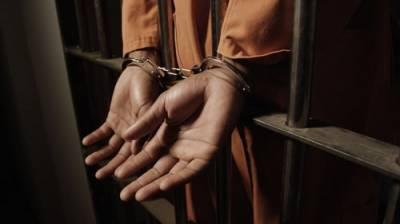 When confronting felony charges, it is common for the accused to take a plea deal to diminish their sentence. Defendants might plead guilty to reduce charges for less severe offenses, dismiss additional charges if they face multiple, serve a sentence concurrently rather than consecutively, or a combination of all three. Although superficially, this appears like a good deal for someone facing a lengthy jail sentence, recent investigations suggest that the prevalence of plea deals in criminal cases maintains high prison populations across the country.
If you or a loved one are accused of a crime and could face felony charges, speak with a criminal defense attorney as soon as you can. Finding one who will aggressively protect your rights is the key to either lowering your sentence or proving your innocence.
Plea Bargains and Mass Incarceration
Plea bargains have become an increasingly common tactic in courtrooms since 1980, which journalist and Yale Law lecturer Emily Bazelon attributes to the mandatory minimum sentence laws that legislators around the U.S. have passed since then. With mandatory minimum sentence laws, crimes are categorized by their relative severity and given a mandatory punishment (whether it be fines or jail time) that is non-negotiable and that the convicted must serve.
The federal government released statistics stating that over "90 percent of defendants plead guilty rather than go to trial". As a result, the question of a defendant's guilt or innocence is rarely addressed in an open trial; the fear of serving a mandatory minimum sentence encourages defendants to plead guilty preemptively. This fear allows prosecutors to do what is asked of them: they can resolve more cases efficiently and save judicial resources.
Should You Take a Plea Deal in Illinois?
There is no right or wrong answer to whether a plea deal will be beneficial in your case. Your attorney will carefully examine the accusations made against you and any existing evidence to give advice based upon their experience defending criminal cases. Accepting a plea bargain is a serious decision, and prosecutors may try and intimidate you into taking one. If this happens to you, remember that plea deals work to their benefit. It would be best if you made a full assessment of your case with your attorney before pleading guilty or going to court.
Contact an Elgin, IL Criminal Defense Attorney
Minimum mandatory sentences for felony charges in Illinois are steep. Protect your rights and seek trustworthy counsel from an Elgin, IL criminal defense attorney before deciding whether to plead guilty. Call the Law Office of Brian J. Mirandola at 847-488-0889 for a free consultation and find out how we can help. With more than two decades of legal experience, our legal team will work diligently to ensure your rights are protected throughout this process.
Sources:
https://www.nprillinois.org/post/charged-explains-how-prosecutors-and-plea-bargains-drive-mass-incarceration#stream/0
https://uscode.house.gov/view.xhtml?req=granuleid%3AUSC-prelim-title18-chapter221&saved=%7CZ3JhbnVsZWlkOlVTQy1wcmVsaW0tdGl0bGUxOC1zZWN0aW9uMzQzMQ%3D%3D%7C%7C%7C0%7Cfalse%7Cprelim&edition=prelim
https://www.uscourts.gov/about-federal-courts/types-cases/criminal-cases
Last modified on