Illinois Police Mistake Pistachio Shells for Marijuana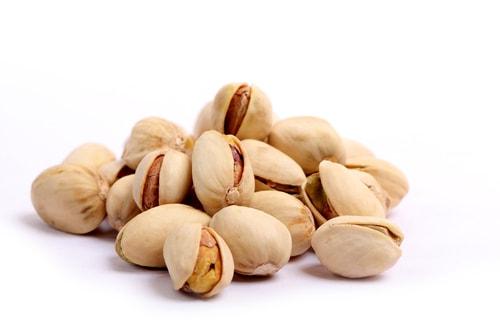 An Illinois woman is facing possible felony drug charges after police officers found a bottle of the painkiller tramadol in her coat pocket. The 59-year-old woman does actually have a prescription for the type of pills found by police, but she has been charged with possession of a controlled substance that had been prescribed to one of her relatives. What makes this story unique is the way in which the pills were discovered.
Unreasonable Searches and Seizures
The pills were only discovered after police searched the woman's car. The Fourth Amendment to the U.S. Constitution protects gives citizens the right to be "secure in their persons, houses, papers, and effects, against unreasonable searches and seizures." Usually, police must have a warrant to search a home, but motor vehicles are different. A police office must only have "probable cause" to search a vehicle. Probably cause means that the officers must have reason to believe that evidence of a crime or illegal items will be found in the car. However, there are not clear answers as to what counts as probable cause. Of course, illegal items such as drugs, drug paraphernalia, stolen goods, or weapons in plain sight usually constitute probable cause, but officers do not have to physically see contraband in order to be authorized to search the vehicle. In 1985, the Illinois Supreme Court approved car searches if the police officer claimed to be able to smell marijuana in the car.
What Constitutes Probable Cause?
The issue with which the accused woman's lawyer is concerned, is how the police gained access to the car. Police only discovered the illegal pills because they claim they say marijuana in the vehicle. What was allegedly drugs turned out to be pistachio shells. The suspect's attorney believes that the shells were a false pretext to search the entire vehicle because pistachio shells look nothing like marijuana. Even those police officers who have never used or seen cannabis in real life applications have seen it on television or during training. This led the woman's attorney to claim that the police illegally searched the defendant's vehicle. Police never found any actual marijuana in the woman's car, but she was still arrested for possession of the tramadol. Luckily for the defendant, her attorney doubts that the charges will stick. He told reporters "I think we are a motion to suppress and a bag of pistachio nuts away from resolving this matter."
Facing Criminal Charges?
At The The Law Office of Brian J. Mirandola, we are dedicated to protecting the rights of those who are facing criminal charges. To learn more about how we can help with your case, contact an experienced Elgin criminal defense attorney today. Call 847-488-0889 for a free, confidential consultation.
Sources:
https://illinoiscaselaw.com/police-car-search-legal-in-illinois-if-they-smell-marijuana/
https://www.alternet.org/drugs/illinois-woman-felony-drug-charges-cops-mistake-pistachio-shells-marijuana
Last modified on