Posting Bail in Illinois: What You Need to Know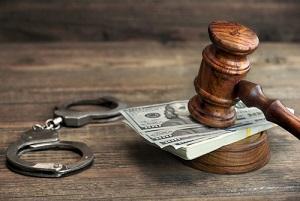 When someone is arrested on criminal charges, it can take months (or longer) before their case goes to trial. This does not necessarily mean that the individual has to wait in jail. Some situations may permit for a bail – a monetary payment – to be posted, giving the accused a chance to wait for their trial outside of police custody. If you or someone you love has been arrested and is facing charges, learn how bail bonds work in Illinois, and what it means for the accused, and the payer of the bond.
How Bail Works
At its core, bail is a pledge to return to court for all scheduled hearings. It might be a pledge of personal property, or even a personal promise from the accused. However, bail is generally a monetary sum of money. As long as the accused follows through, the bail is returned upon the defendant's exoneration. Alternatively, if the accused is convicted, the funds are put toward their court fines. When a defendant fails to attend their scheduled hearings, the bail is forfeited and a warrant is issued for their arrest.
Who is Eligible for Bail in Illinois?
Theoretically, anyone who has been arrested may be eligible for release on bail, but reality is often a different story. If an accused is considered to be a danger to the community or are thought to be at risk of fleeing, they are unlikely to receive the option of bail. Furthermore, defendants who are being charged with serious and/or violent crimes, certain drug-related crimes, are facing possible life in prison, or are considered a repeat felony offender are often held without bail. Alternatively, the judge may set an extraordinarily high bail amount – one well above what most people can afford – in order to keep someone in jail until trial. In these instances, an experienced criminal defense attorney may be able to help.
Paying Bail in Illinois
While some states permit the use of bail bondsmen (a third party that promises to pay the full amount of the bail if the accused fails to meet the terms of their release), they are banned in the state of Illinois. However, there are provisions for families in Illinois that wish to post bail but cannot afford the full amount. The defendant might be able to pursue a release on one's own recognizance (known as O.R.) which may be offered to those considered "trustworthy" to return to court without the assurance of a financial bail. Alternatively, families may be offered the opportunity to post a surety on the bond (generally 10 percent of the full bail amount).
Facing Criminal Charges? We Can Help
Whatever charges you may be facing, whatever the evidence may be against you, an experienced Kane County criminal defense attorney can help. Dedicated to your best interest, and your future, we aggressively defend your rights. We fight to achieve the most favorable outcome for your unique situation and, in some cases, may even be able to have your charges dropped. To learn more, contact our office by calling 847-488-08890 for a free consultation.
Source:
http://www.ilga.gov/legislation/ilcs/fulltext.asp?DocName=072500050K110-7
Last modified on