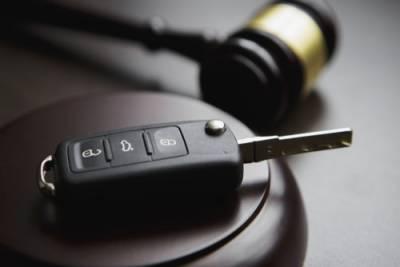 Illinois is a largely a commuter state. While public transportation is accessible in the greater Chicago area, an estimated 80 percent of the state's residents drive their own vehicle to and from work every day. This means that a valid driver's license is a critical component of maintaining employment. Some people would even argue that a valid license is as important as work-related experience and skills.
Ways You Could Lose Your License
You probably realize that you could lose your driving privileges as a result of certain behaviors, such as accumulating too many moving violations in a short time or driving under the influence of alcohol or drugs. There are, however, many other ways in which your license could be suspended, including failure to pay child support, failure to appear in court, and unpaid parking tickets.
For many people, a license suspension also means the loss of their job—a consequence that is often counterproductive, since failing to pay fines, tolls, or fees was the reason for the suspension in the first place. Earlier this year, a bill was introduced to the Illinois legislature that would reform license suspensions in the state and eliminate many of the non-driving reasons for suspending a person's license.
A New Hope
Senate Bill 2411 was introduced in January as the License to Work Act. It was passed by the Illinois Senate in May and was sent to the House where it currently sits with the Rules Committee. If enacted, the License to Work Act would amend the Illinois Vehicle Code to remove license suspension as a penalty for:
Truancy, or the chronic absence from school by a person under the age of 18;
Being diagnosed and judged to have a mental or cognitive disability;
Underage drinking or underage possession of alcohol, unless the underage individual was in a car at the time of the offense;
Unpaid tolls or fees owed to the Illinois Commerce Commission;
Stealing motor fuel; and
Certain other misdemeanor offenses involving a vehicle, unless the offender had physical control of the vehicle while committing the offense. Examples include criminal trespass to a parked vehicle and the theft of parts from a parked car.
The law would also reinstate licenses that have been suspended or revoked as result of the offenses being eliminated. In addition, local officials would be responsible for conducting hearings regarding an offender's ability to pay before requesting a suspension for unpaid parking violations.
Call Us for Help
While the future of the License to Work Act is uncertain, a license suspension could dramatically affect your quality of life. If your license has been suspended, an experienced Elgin license reinstatement lawyer can help you explore your available options for getting it back. Call 847-488-0889 for a free consultation at The Law Offices of Brian J. Mirandola today.
Sources:
https://cjc.net/wp-content/uploads/2018/02/Jobs-Council-License-Suspension-Brief.pdf
http://www.ilga.gov/legislation/fulltext.asp?DocName=&SessionId=91&GA=100&DocTypeId=SB&DocNum=2411&GAID=14&LegID=108936&SpecSess=&Session=
https://cjc.net/license-to-work-act-passes-illinois-senate/
Last modified on