Three Habits That Help Protect You From Internet Fraud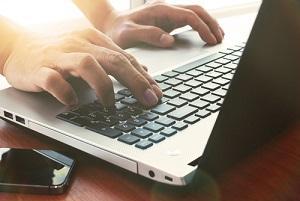 Scam artists, hackers, and identity thieves thrive on the Internet world to take advantage of unsuspecting consumers. Internet fraud and identity theft are serious crimes that do not discriminate; everyone is susceptible to becoming a victim. Protecting your mobile devices and computers as well as your electronic files is crucial to protecting your personal information, but it is easy to look past simple habits that can save that information from falling into the wrong hands.
Adopt the following three habits to safeguard yourself from internet theft:
Treat Your Personal Information Like Money in Your Wallet
This is easily one of the most effective ways you can ensure your information does not fall into the wrong hands. Keep your bank account numbers, credit card numbers, and social security number under lock and key and never share the information online unless you are certain what it is for, where it is going, and whether or not the source requesting it is legitimate. These numbers can all be used to open new accounts in your name or to steal your assets.
Research Before You Shop
Always check out the legitimacy of a business before you hand over your personal information to them online or before you shop with them. If reviews are scarce or contact information is nowhere to be found, there is a good chance the company is not reputable. Check with the Illinois Better Business Bureau (BBB) for references and only make online purchases from encrypted sites. Encrypted website addresses begin with "https". This means they provide data security.
Update Your Passwords and Beware of Phishing
Make sure all of your online passwords are regularly updated. Switch them up and do not allow them to remain the same for long periods of time. Additionally, try to avoid using the same password for multiple sites and do not use your birth date or your real first or last name, as this makes it easier for criminals to access and gain entry to your personal accounts. Also, beware of phishing, a practice that internet thieves use to trick consumers into revealing or providing their personal information through false emails and prompt links. If you receive an email asking you to click a link and provide any kind of personal information (including passwords), this is suspicious and is not to be trusted.
Internet theft can seriously damage a consumer's credit history and financial standing. Being accused of committing such crimes can also be overwhelming and confusing, as the potential penalties can be severe. If you are facing charges of internet fraud, contact a professional, experienced Elgin criminal law attorney today. Call 847-488-0889 for a free consultation.
Source:
http://www.ilga.gov/commission/lru/consumerlaws2014.pdf
Last modified on