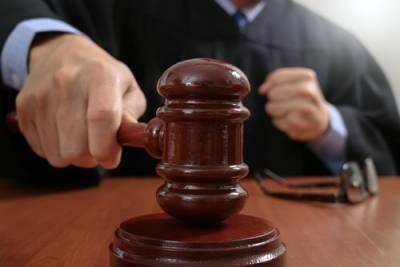 Illinois law says that bicyclists have as much of a right to drive on roadways that cars have. If they choose to ride on the road, they must follow all the same rules that motorists have to obey in their cars.
It is considered reckless driving if a motorist collides with a bicyclist because car drivers must be aware of bicyclists when approaching crosswalks. However, there are situations in which a collision between a bicyclist and a motorist could be the bicyclist's fault.
Rules for Bicyclists Driving on Roadways
In 2018, Illinois law was modified to make it legal for bicyclists to drive on the shoulder of roadways. The riders would have to obey the rules of the road, use hand signals when turning, and if riding in a group, they must ride single file so as not to take up space on the road for cars.
If a group of bicyclists rides two or three next to each other, there is not enough room for cars to be able to pass safely and the bicyclists will be responsible for any collisions that result in cars attempting to pass.
To keep the roads safe for everyone, bicyclists must:
Ride as far as they can on the right side of the road in single file
Stay in bicycle lanes when the lanes are marked on the road
Use hand signals when they plan to turn
Obey the right-of-way rules when at intersections and stop signs
And ride in the same direction of car traffic
How Can Cars Avoid a Collision with a Bicyclist?
Motorists should always be aware of their surroundings when they are driving. A bicyclist can suffer serious injury if involved in a collision with a car and the motorist would have to pay compensation for those injuries.
Cars can safely drive near bicyclists if they obey the right-of-way laws when at crosswalks. A car must allow the bicyclist to cross the road at a crosswalk before they can continue. When approaching a bicyclist or a group of bicyclists traveling on the shoulder, a motorist should - when it is safe to do so - merge slightly to the left in order to give the bicyclist room to continue riding.
Motorists who do not give bicyclists enough room run the risk of hitting the bicyclists. This negligence of the safety of others on the road is considered reckless driving punishable as a Class A misdemeanor. If convicted, the offender can face fines and up to one year in prison.
Contact an Elgin, IL Reckless Driving Lawyer
Sometimes it is not easy to determine who is at fault when a collision happens between a car and a bicyclist. If you or someone you know is facing reckless driving charges after a collision, the first thing to do is hire a lawyer from the Law Offices of Brian J. Mirandola who can study the case and make sure your rights are not being violated. To schedule a free consultation with a Kane County reckless driving lawyer, call 847-488-0889.
Sources:
http://rideillinois.org/new-illinois-bike-laws/
https://www.cyberdriveillinois.com/publications/pdf_publications/dsd_a143.pdf
Last modified on