Rights of Criminal Defendants in Illinois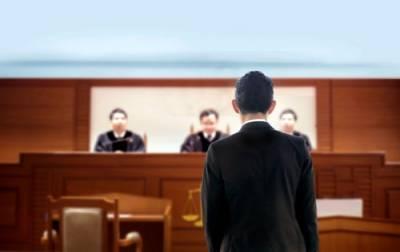 The most widely known right to all United States citizens is the right to be considered innocent until proven guilty. While this right alone plays a vital role in our justice system, it's critical to recognize the importance of the other rights held by any and all criminal defendants. If you have been charged with a crime, a Kane County criminal defense attorney can help you protect your rights and represent your best interests in the case.
What Are My Rights as a Defendant in a Criminal Case?
In the United States, individuals accused of a crime have certain rights. These rights include but are not limited to:
The Right to a Speedy Trial - Every defendant in the state of Illinois has the right to a speedy trial. This permits a time constraint of 120 days for the individual to be tried in court after being taken into custody. This law is supported by the state's compulsory joinder rule.
The Right to a Trial by a Jury of Their Peers - Any individual accused of a criminal offense has the right for their case to be heard by a jury. This individual also has the right to waive that jury.
The Right to an Attorney - The court shall pause proceedings if the defendant wishes to acquire counsel. The defendant shall be given ample opportunity to obtain an attorney and consult with said attorney before proceedings resume.
The Right to an Attorney
A defendant is guaranteed the right to an attorney for criminal cases under the Sixth Amendment of the U.S. Constitution. It is the defendant's responsibility to acknowledge this right and make the request for counsel in court. If this request is made, and the defendant is incapable of obtaining an attorney on their own terms, the courts will appoint one for them. The right to an attorney extends through the interrogation, trial, and sentencing phases.
This is another right that may be waived, however, in some cases waiving this right will be denied. For example, if the defendant in delinquency proceedings is a minor, the state of Illinois requires counsel be appointed.
Contact an Elgin, IL Criminal Defense Lawyer Today
If you were charged with a crime, contact an Elgin defense attorney for legal support and representation. When facing criminal charges head-on, it's important to be aware of your rights as the defendant. An attorney can help you fully understanding your rights and how best to take advantage of them in your case. Attorney Brian Mirandola has over 20 years of experience in the criminal defense practice in Elgin, IL and surrounding areas. Attorney Mirandola leverages his vast experience to protect your rights and provide personalized legal guidance. Call the Law Office of Brian J. Mirandola today at 847-488-0889 for a free consultation.
Sources:
https://www.ilga.gov/legislation/ilcs/ilcs4.asp?DocName=072000050HArt%2E+3&ActID=1876&ChapterID=53&SeqStart=5200000&SeqEnd=6100000
https://sixthamendment.org/know-your-state/illinois/
Last modified on