Missouri Breathalyzer Ruling Could Invalidate DUI Convictions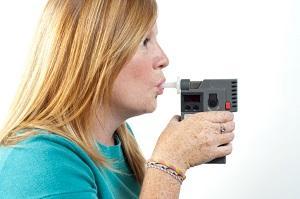 While the laws and court rulings in a neighboring state may not have a direct impact on Illinois residents, they can certainly highlight potential issues that could arise right here at home. Such may be the case with a recent decision by the Missouri Supreme Court as it reviewed a dispute regarding a one-word difference in the state's regulations regarding the calibration of breathalyzer machines. The Court's ruling this week found that breath test results collected over a 14-month period could not be used as evidence at trial, potentially providing thousands of convicted DUI offenders the basis for an appeal.
"And" vs. "Or"
At the core of the case was the Missouri law's wording of the requirements for calibrating machines designed to calculate a person's blood alcohol content (BAC) by using breath samples, commonly referred to as breathalyzers. Calibration of the machines is overseen by the Missouri Department of Health and Senior Services, and in December of 2012, the department amended the instructions for doing so. According to court documents, the new regulations required every machine to be verified and calibrated at BAC concentrations of .04, .08, and .10. Prior to the change—and again after the issue was noticed in February of 2014—the wording of the regulation required calibration at .04, .08, or .10. Any machine, therefore, that was not calibrated and verified with three separate tests during the 14-month window was technically not in accordance with state's requirements, the Supreme Court ruled.
"In conjunction with the word 'and'," the decision said, "the plain language of the regulation requires that three solutions be used to calibrate breath analyzers." Experts suggest that as many as 4,000 breath individuals may have been tested with equipment affected by the court's ruling, and that the rule changes were never communicated to police officers conducting the tests. Those who may have failed such a test may now want to consider their options in re-opening their cases. Breath test results are certainly not the only evidence presented in DUI cases, but when available, they are commonly used and are usually considered highly reliable. It remains to be seen how exactly the ruling will play out in appellate courts around Missouri.
Questionable Equipment
If you have been charged with driving under the influence in Illinois and you have concerns over the reliability of the machines or testing procedures used in your case, you need the assistance of an experienced Kane County criminal defense attorney. We are prepared to challenge any and all procedural or technical improprieties and will fight on your behalf every step of the way. Call 847-488-0889 to schedule your free consultation today and find out what we can do to help you.
Sources:
http://www.kspr.com/news/local/state-supreme-court-rules-on-breathalyzer-case/21051620_37426902
http://www.ksdk.com/story/news/local/2016/01/13/dwi-ruling-mo-supreme-court-could-impact-thousands/78768666/
Last modified on