Secretary Of State Reminds Motorists To Replace Defective Plates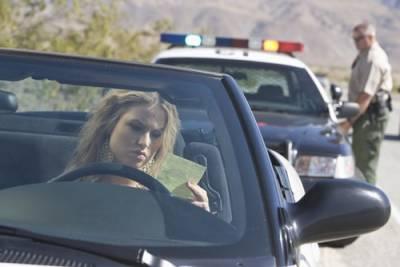 The Illinois Secretary of State Jesse White issued an announcement this week reminding drivers in the Land of Lincoln that you can replace your damaged license plates for no cost.
White explained his office launched the defective plate replacement program to ensure older license plates with greatly diminished reflectivity are replaced. "When license plates are unreadable, It poses a safety concern for the vehicle owner, other drivers, and law enforcement," he said.
With nearly 9 million registered passenger vehicles in Illinois, replacement plates will be offered to registrants with older plates first. This year, the Secretary of State is replacing license plates manufactured in 2008 and 2009. Additionally, drivers can report lost or damaged tags by phone or online.
The replacement plate program, which costs taxpayers nothing, started in 2017 and is expected to take until 2027 to complete. Once it is completed, however, the government plans to renew the program every 10 years in order to keep passenger vehicles up-to-date.
Of course, in the announcement, White also reminded you that if you do have a damaged plate (and opt not to upgrade), you could be stopped for a traffic violation and a fine.
Illinois License Plate Laws
The Illinois Vehicle Code defines all the matters related to how you should display your vehicle registration and how often. A missing license plate is a big red flag for most police officers and gives them immediate probable cause to pull you over. If you are ticketed for a registration display violation, you could be fined $164.
Under Illinois law, you, as an Illinois resident, must display registration plates on the front and back of your vehicle. The registration must either be the standard metal plate or you could use digital registration plates. Additionally, if you have a lost, damaged, or stolen license plate or registration sticker, you must report it to the Secretary of State and immediately apply for another, according to state law.
You might be asking yourself, "What does a damaged license plate look like?" Well, it is really up to the discretion of the officer, but a good rule of thumb is if you cannot make out the registration numbers, your license plate is damaged.
Contact a Kane County Traffic Attorney
If you have been ticketed for a registration violation or some other traffic infraction, contact an Illinois traffic attorney for help. Brian J. Mirandola has spent his entire decades-long career serving the suburbs of Chicago. Contact the Law Office of Brian J. Mirandola today by calling 847-488-0889 for a free consultation.
Sources:
https://www.ilsos.gov/news/2021/september/210913d1.pdf
https://www.ilga.gov/legislation/ilcs/fulltext.asp?DocName=062500050K3-413
https://ilga.gov/legislation/ilcs/documents/062500050K3-417.htm
Last modified on