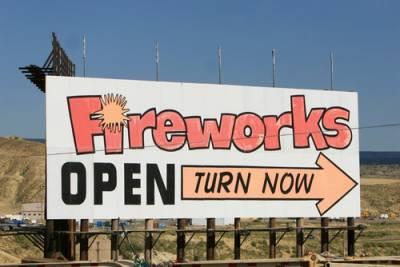 One of the biggest ways to celebrate the Fourth of July is to light off and/or watch a fireworks display. However, if you were caught setting off fireworks in Illinois, you are most likely currently facing misdemeanor charges.
Illinois is one of only six states in the country that have banned consumers from purchasing and lighting fireworks on their own. The crime is punishable by a Class A misdemeanor enforced by a fine of up to $2,500 and a prison term of one year.
What Is Acceptable in Illinois?
While larger fireworks are not legal for purchase in Illinois, those who want to celebrate on July 4th can legally buy novelty items. The American Pyrotechnics Association reported that Illinois residents can celebrate with sparklers, smoke machines, snappers, and party poppers among other items that are less likely to cause injury.
Items that are illegal in Illinois include, but are not limited to:
Handheld fireworks
Bottle rockets
Firecrackers
Skyrockets
Missiles
Pinwheels
Illinois policy reported that in 2017 there were over 12,000 firework-related injuries in the state. They reported that as "less than the number of injuries resulting from tipped furniture and children's toys" but they are injuries that could still be avoided if the law was unbroken.
The report went on to name the most common item which leading to injury, sparklers - an item on the legal list of novelty tools. This begs the question: should sparklers also be made illegal since they can cause injury?
Alternatives to Lighting Fireworks in Illinois
The quickest and easiest solution if you really want to light fireworks legally is to travel to the next state over. Indiana, Wisconsin, Iowa, Missouri, and Michigan all allow consumers to purchase and set off their own fireworks - of course while following their specific safety instructions.
The only other states besides Illinois to have a ban on fireworks excluding sparklers and novelty items are Ohio and Vermont. States that have a complete ban on any and all firework-related items are New Jersey, Delaware, and Massachusetts.
Contact an Elgin, IL Criminal Defense Lawyer
If you or someone you know was caught lighting fireworks in Illinois this July 4th, hire a lawyer from the Law Office of Brian J. Mirandola to build a defense strategy and help you avoid misdemeanor charges. To schedule a free consultation with a Kane County criminal defense lawyer, call 847-488-0889.
Sources:
https://www.illinoispolicy.org/illinois-one-of-few-states-limiting-freedom-to-choose-fireworks-on-independence-day/
https://www.wifr.com/content/news/Fireworks-Whats-Legal-Whats-Not-in-Illinois-511960851.html
Last modified on