How Can You Expunge Your Juvenile Records in Illinois?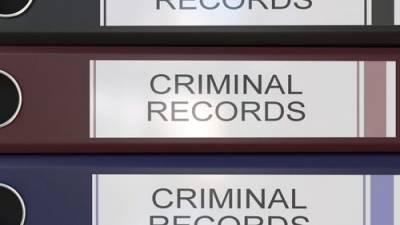 Juvenile arrest and court records are automatically sealed and cannot be viewed by the general public. Employers can still access juvenile records. If a juvenile record is expunged, the record is erased. There are endless reasons why an individual may want to expunge their juvenile records. For many, having a juvenile record makes getting a job or being accepted to college very difficult. Because of the stigma associated with juvenile records, it may be in your best interest to work with a criminal defense attorney who can help you petition for expungement.
What Records are Eligible for Expungement?
Petitioners attempting to expunge their juvenile records are responsible for proving eligibility. Petitioners must be at least 18 years old. Typically, violent and other serious crimes cannot be expunged.
Some of the eligible records include arrests for which no charges were brought; charges were brought but the defendant was not found guilty, or the defendant successfully completed supervision. Records may also be eligible if they include rulings for offenses that, had they been committed by an adult, would have been considered Class B or C misdemeanors, business offenses, or petty offenses.
If the petitioner's offenses were not included in the above list, they must wait until the age of 21. At this time, their records may be eligible for expungement if no further convictions have arisen and it has been at least five years since their most recent juvenile court proceeding.
Necessary Steps To Take To Achieve Expungement
To start the expungement request, the petitioner will need a copy of their juvenile record, which will determine what needs to be expunged. Then, the petitioner should collect the name and address of each agency that was involved in the case. This may include the Illinois State Police, prosecutor's office, and the arresting law enforcement agency.
Furthermore, you will need to obtain a juvenile expungement packet from the court clerk's office. The forms will need to be completed and then the original petition will need to be filed with the court, along with the Expungement Notice. Orders of expungement require a $60 payment.
A court date will be set and attendance is required. At the court hearing, any objection will result in a hearing. Otherwise, the court-signed expungement orders will be sent to each involved agency. The involved parties have 45 days to object to the petition. If there is an objection, a hearing will be scheduled.
To make the final determination, a judge will need to consider any existing objections and establish eligibility. Other factors that will be considered before approving the expungement include any reasons law enforcement may not want the records erased, the petitioner's age, and criminal record (adult and juvenile).
If the request is approved, the Circuit Clerk will notify the involved agencies who will then have 60 days to expunge the records. However, if the petition is denied, the petitioner does have the choice to file a Motion to Reconsider within 60 days of the denial or they can also bring the case to the Illinois Appellate Court.
Contact Our Aurora, IL Criminal Defense Attorneys
While juvenile records are generally treated confidentially and are not readily available to public entities, it is possible for certain employers and colleges to access the records for decision-making purposes.
At The Law Office of Brian J. Mirandola, the criminal defense team has extensive experience guiding their clients through the criminal record process and helping them to achieve a fresh start. Contact our Kane County criminal defense attorney today to schedule a free consultation by calling 847-488-0889.
Sources:
https://www2.illinois.gov/osad/Expungement/Documents/Juvenile%20Exp/Instructions_Juv_Exp.pdf
Last modified on