Should I Take a Plea Deal if I am Charged With a Crime in Aurora?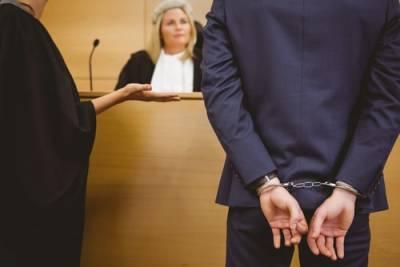 Being charged with a crime is a confusing, frightening experience. Many criminal defendants have little to no experience in the criminal justice system. They are unaware of their rights and options. Plea bargains are often especially confusing. Many criminal defendants are unsure of whether they should accept a plea bargain or fight for an acquittal. They do not understand the potential benefits and risks of accepting a plea deal.
If you or a loved one have been charged with theft, drug manufacturing, reckless driving, or another criminal offense, contact a criminal defense lawyer right away. Your attorney can evaluate your specific situation and explain the advantages and disadvantages of accepting a plea deal.
What is a Plea Bargain?
When someone is accused of a crime, there are a few possible outcomes. Sometimes, the prosecution drops the charges, and the case is dismissed. This can happen if there is insufficient evidence against the suspect, procedural errors, or violations of the suspect's rights. The suspect can plead "not guilty" and the case will likely go to trial. During a trial, the judge and jury find the defendant guilty or not guilty based on the evidence and arguments presented by both sides.
A plea deal, plea agreement, or plea bargain is a situation in which a defendant pleads guilty to a crime in exchange for some type of benefit. Often, plea deals require the prosecution to drop certain charges, reduce the charges to a lesser offense, or decrease the suspect's jail sentence.
Consider a suspect who was charged with burglary. In Illinois, a burglary is a felony offense punishable by up to 15 years in prison in some circumstances. The suspect may be able to strike a deal with the prosecution in which he or she pleads guilty to trespassing instead of going to trial for burglary. Criminal trespass is only a misdemeanor offense in Illinois. The criminal penalties associated with a trespassing conviction are minor compared to the penalties for burglary.
Is a Plea Deal Right for Me?
There are benefits and drawbacks to plea deals. A criminal defense lawyer can negotiate a possible plea deal with the prosecution and help you decide if taking the deal is right for you. Sometimes, it is better to fight for your innocence. Other times, it is better to take the plea deal and avoid going to trial. Each case is different.
Contact a Kane County Criminal Defense Lawyer
If you or a loved one were charged with a crime, contact Elgin criminal defense lawyer Brian J. Mirandola for help. Call The Law Office of Brian J. Mirandola at 847-488-0889 today for a confidential, free consultation.
Source:
https://www.ilga.gov/legislation/ilcs/fulltext.asp?DocName=072000050K19-1
Last modified on