Six Compelling Reasons to Seek Expungement of Criminal Records in Illinois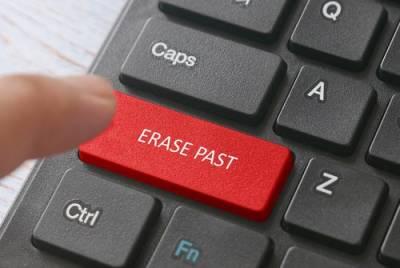 In Illinois, depending on whether you qualify, you can have criminal arrests expunged from your criminal record and other public data. To qualify, you and your crime(s) must meet specific and stringent requirements for expungement. For instance, in order to qualify for an expungement, you must not have been tried or convicted despite being arrested. Criminal offense convictions and major traffic offenses, among other charges, would preclude you from expungement. Regardless, if you are able to get an expungement, here are some of the greatest benefits of doing so.
Why You Should Get an Expungement in Illinois
Essentially, getting an expungement will prevent the public from catching a glimpse of your prior adverse interactions with the law. By expunging certain criminal arrests, you enable yourself to have a better future. For instance, in seeking and receiving an expungement, you will improve your life situation in all the following ways:
Employment Opportunities—Prospective employers will not be able to see criminal arrests on your public records. This will prevent them from being biased against you and showing distrust of you as a potential employee simply because you made a bad decision or two.
Financing—It will be easier to obtain loans and other financial opportunities if you have criminal records expunged. In fact, some lenders might view you as so much more trustworthy without knowledge of your past brush-ups with the law that they might even give you a better rate on your loans or credit cards.
Homebuying or Apartment Renting—Mortgage lenders and landlords need to know how trustworthy you are and whether you will be able to pay the monthly mortgage or rent. If they suspect you merely came close to breaking the law and being convicted of such, they could deny you housing.
Removal from Federal Records—When you get an expungement, you are not just removing your criminal arrests from your local and state records; you are removing them from your federal records as well. This will greatly benefit you should you choose to move to a different state. The expungement will follow you across the country, helping to give you more opportunities across the nation.
College Admission—As an adult or even a juvenile with criminal arrests on your public records, you risk undergraduate, graduate, and community colleges viewing you negatively enough to reject your applications to their schools. This will certainly hamper any dreams you have of getting involved with specific professions or other positive results from educational opportunities.
Firearm Purchasing—In Illinois, you cannot legally obtain a gun if you have a criminal conviction, such as prescribed offenses like those that are violent or sexual in nature. While that might not prevent you from getting a gun if you were not convicted of a crime, simply having an arrest on your criminal record can make firearm dealers less likely to let you purchase a gun as they will view you as someone who might get them entangled with the law in negative ways. An expungement would prevent these issues.
Contact an Elgin IL Expungement Lawyer
When you are struggling to attain employment, find proper housing, get admitted into college, or do numerous other things because of your criminal record, you might want to consider having those criminal arrests expunged from your records. Reach out to a Kane County criminal defense attorney at 847-488-0889 for a free consultation to help you figure out your best options, be them expungement or record sealing. The experienced professionals at the Law Offices of Brian J. Mirandola have the background necessary to help you move on from those criminal charges and jumpstart your future.
Sources:
https://www2.illinois.gov/osad/Expungement/Documents/Adult%20Exp/ExpungementSealing_Instructions_Approved.pdf
https://courts.illinois.gov/forms/approved/expungement/ExpungementSealing_GettingStarted_Approved.pdf
https://www.chicagotribune.com/opinion/editorials/ct-gun-laws-loophole-edit-1022-md-20161021-story.html
Last modified on