Sleeping Pills Can Lead to DUI Charges, Even for Lawful Users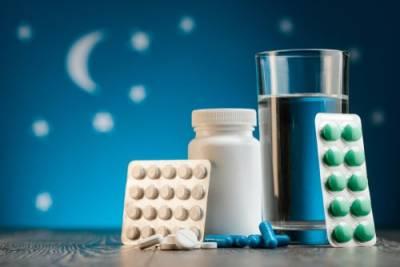 Millions of Americans struggle with insomnia and other sleep problems. Prescription medications such as Ambien may offer a solution, but prescription medication users must know the risks associated with these powerful sleep aids.
Driving under the influence (DUI) charges are usually associated with drunk driving. However, Illinois law clearly states that any intoxicating compound can lead to DUI charges. Even prescription medication for which the driver has a prescription can lead to DUI charges and associated penalties.
Illinois DUI Laws
Most people assume that your blood alcohol concentration (BAC) has to be over the legal limit for you to be in danger of drunk driving charges. However, in Illinois, it is possible to be arrested for DUI even if your BAC is under 0.08 percent. The law states that a driver may be considered under the influence if they drive while impaired by medication or an intoxicating substance. You can face DUI charges if police officers believe that you are too impaired to drive safely, even if you have not taken any illegal substances.
Ambien and Other Sleep Medications Can Have Major Side Effects
Zolpidem, more commonly known as Ambien, is often used to treat sleeping problems. However, the medication can unexpected and sometimes bizarre consequences. Side effects can include sleepwalking, hallucinations, and changes in behavior. Studies have even explored dangerous incidents of sleep driving in people who take Ambien. Some people report driving without even remembering it.
DUI Penalties
Being charged with DUI for driving on a prescription medication can have a major impact on a person's future. DUI penalties for drugged driving are the same as for drunk driving in Illinois. If you are convicted of DUI for driving under the influence of prescription sleeping pills, you face a one-year driver's license revocation. This means that driving any vehicle is illegal. You could also face community service, steep fines, and even jail time. If you have received DUIs in the past, the penalties are even greater.
Contact a Kane County DUI Defense Lawyer
Many people do not realize that they are potentially breaking the law by driving on a medication they were prescribed by a doctor. However, even a legal user of a medication may face DUI charges if the drug impairs their driving ability.
If you or a loved one were charged with driving under the influence, contact The Law Office of Brian J. Mirandola for legal help. Experienced Elgin DUI defense attorney Brian J. Mirandola can help you defend yourself against the charges. Call 847-488-0889 for a free, confidential consultation.
Sources:
https://medlineplus.gov/druginfo/meds/a693025.html
https://www.ncbi.nlm.nih.gov/pmc/articles/PMC3227709/
Last modified on