Understanding Statutory Summary Suspensions and Revocations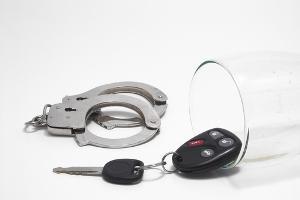 If you have been stopped on suspicion of DUI in Illinois, you may be asked to submit to blood alcohol content (BAC) testing. Refusing to comply with test is legally your right, but your driver&s license will be automatically suspended for one year, and for three years if you have refused chemical testing in the past. Similarly, if the test results show a BAC level of 0.08 or higher, a 6-12 month suspension of your driving privileges will be imposed for a first offense.
Once your license has been suspended by means of a statutory summary suspension, the resulting limitations will be lifted upon the conclusion of the stated time period. You will also be required to pay a reinstatement fee of $250. The reinstatement fee for a subsequent suspension increases to $500, which must be paid before the suspension will be terminated.
Driving relief programs have been instituted in Illinois that may permit you to drive legally despite your suspension. The most common program requires the installation of an ignition interlock device in your vehicle, which prevents use of the vehicle by an intoxicated driver. These programs are designed to allow drivers under suspension to continue working, attending school, and providing for their families.
Beyond a suspension, certain situations may cause the Office of the Secretary of State to seek full revocation of your driver&s license. Such action is generally based on information received by the Secretary of State from state&s attorneys and law enforcement agencies. The most extreme cases may result in a revocation without an administrative hearing, if deemed appropriate and based on sufficient evidence. A revocation of a driver's license can be administered by the Secretary of State in conjunction with information from state attorneys at the county level.
You may challenge a statutory summary suspension or revocation by requesting that an judicial hearing within 90 days of the date of notice. Under law, such hearings may only consider whether:
You were arrested for driving under the influence;
There was reasonable suspicion of DUI;
You refused to submit to chemical testing;
After being advised of the automatic suspension, you submitted to a test showing illegal levels of alcohol or drugs; and
You were involved in a crash which caused injury or death.
The suspension or revocation of driving privileges can create serious challenges for you personally and for your family. An experienced DUI attorney in Elgin can help take the necessary steps in fighting such actions. We will review your case, assist you in understanding your options, and work with you in protecting your future. Call our office today to schedule a free consultation.
Last modified on