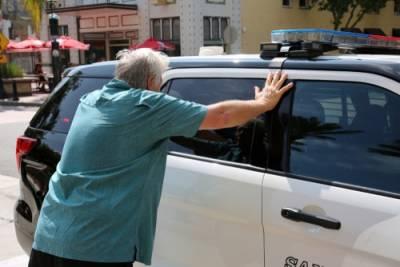 In the state of Illinois, even just one conviction of driving under the influence of alcohol or drugs will revoke the offending driver's license for a certain amount of time.
Minors who drive while intoxicated will be charged under the zero-tolerance law and lose all driving privileges for at least two years. Adults can have their license revoked for life depending on the amount of DUI convictions they have on their record.
Illinois Restricted Driving Permit
Not having a valid driver's license is impactful especially for adults who have to commute to a job. They could lose working time if they do not have a car in order to get to work on time.
Teenagers who drive to school have a similar problem and can miss school time without transportation.
To fix this problem, Illinois allows some DUI offenders to apply for a restricted driving permit. This court-approved document allows a driver to attend school or work but does not allow pleasure or leisure driving.
To be eligible for a restricted driving permit, a driver must:
Prove that hardship will exist if they cannot drive
Pass a current drug or alcohol evaluation
Provide proof of attendance in a treatment program
If a driver has multiple DUI convictions on their driving record, they may still be issued a restricted driving permit, but must also use a Breath Alcohol Ignition Interlock Device to monitor their alcohol consumption before driving.
Obtaining a restricted license makes continuing work and/or school easier until a driver can reinstate their license.
What Needs to Be Done to Reinstate a License?
There are obvious requirements that must be met in order for a driver to earn their license back. They must maintain a clean driving record and pass an alcohol evaluation with proof of treatment.
There are other steps a driver must take to earn their license back:
Provide proof of attendance in a remedial education program
Appear before an officer of the Secretary of State to prove that public wellbeing will not be harmed if allowed to drive again
File proof of financial responsibility and pay a $500 reinstatement fee
Pass the driving exam - written, vision, and driving
A driver's license is reinstated when all the steps have been completed and the Secretary of State files all appropriate information on the driver's record.
Contact an Elgin, IL DUI Attorney
It can be a difficult road after being convicted of a DUI. Often the process becomes confusing for the driver who wishes to reinstate their license. The lawyers from the Law Offices of Brian J. Mirandola can help clients through the process and make sure they are not being mistreated by the courts. To schedule a free consultation with a Kane County DUI lawyer, call our office at 847-488-0889.
Source:
https://www.cyberdriveillinois.com/publications/pdf_publications/dsd_a118.pdf
Last modified on