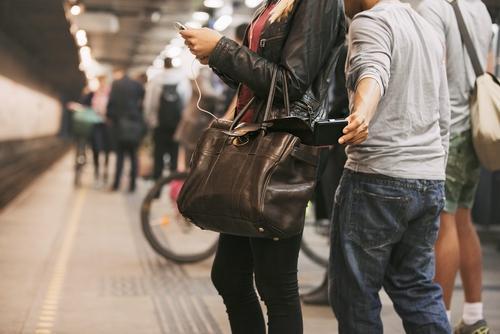 Theft is one of the most common crimes in Illinois, but many people do not actually understand the law behind it. The law of theft is surprisingly complex because theft in Illinois is such a broad crime. It covers mugging, pickpocketing, and shoplifting among other types of theft. The legal framework used to cover this crime is found at 720 ILCS 5/16-1. That section of Illinois law lists the basic elements that make up theft, as well as the aggravating factors, which are specific circumstances that increase the severity of the crime in the eyes of the law.
Basic Theft in Illinois
At its core, the law defines theft as taking unauthorized control of another person's property. In the past, the law used to make distinctions about the methods used to take control. For instance, it considered taking by threat of force to be a different crime than taking something by deception. Some jurisdictions still operate under these rules, but for the most part Illinois has abolished them. In Illinois, theft is all the same, regardless of whether someone uses the threat of force, deception, or simply takes something.
That simple form of theft starts as a Class A misdemeanor, assuming that the property was not actually taken off of a person, and that the property's value was less than $500. If that is the case, then the offender would be subject to the ordinary penalties for a Class A misdemeanor, a jail sentence of up to one year in length and a possible fine of $2,500. However, there are also a variety of aggravating factors that can seriously increase the severity of the punishment.
Aggravating Factors
The law recognizes many aggravating factors that increase the punishment for theft. One of the most expansive factors is the value of the property that the person stole. The law contains a set of ranges of value of stolen property that merit different punishments. For instance, the theft of between $500 and $10,000 would be a Class 3 felony, punishable by between two and five years in prison and a fine of up to $25,000. More serious thefts are punished by progressively more serious jail sentences.
Another common aggravating factor is whether the thief actually took the property from out of the person's physical possession. If that happened, then the theft is upgraded one ranking in severity up to a certain point. Thus, if a person stole less than $500 from a person's physical possession it would be treated as a Class 3 felony rather than a Class 3 misdemeanor.
Theft is a common crime, but the punishment for it can still be quite serious. If you are facing prosecution for a theft, contact an experienced Kane County criminal defense attorney today. Our firm is here to help make sure that your rights are protected.
Last modified on