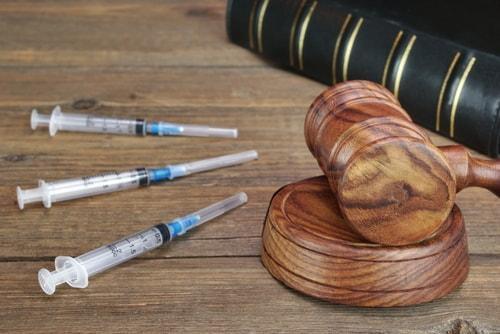 We have discussed the dangers of the synthetic opioid fentanyl in previous posts. The extremely potent substance is significantly stronger than heroin or morphine and is responsible for thousands of overdose deaths each year. Many individuals have died after using heroin which was secretly laced with fentanyl. Only three milligrams of the powder is enough to kill a grown man. The enormously unsafe nature of fentanyl has even led to legislation which allows drug dealers who sell fentanyl-laced products to be charged with homicide. However, a new synthetic opioid which is even more potent than fentanyl is now being discovered in homes across the United States, and lawmakers are responding sternly.
Carfentanil is a Deadly Synthetic Opioid
While fentanyl continues to be a massive public health concern, Carfentanil has even more sinister implications. The substance was originally engineered to be an elephant tranquilizer, but some people are now risking their lives by using it recreationally. The drug's extreme toxicity has even provoked concerns that terrorists could use it as a weapon of mass destruction. Needless to say, law enforcement and legislators are paying close attention to this drug.
Dark Web Dealer Faces Life in Prison
A man faces possible life behind bars after being arrested on drug distribution charges in June of last year. Federal agents searching the Californian home discovered a large quantity of carfentanil as well as hundreds of vials of ketamine and fentanyl tablets. The 39-year-old San Francisco resident recently pled guilty to conspiracy to distribute controlled substances using the "dark web."
More and more drug dealers are using the internet to buy and sell illicit drugs. The term "dark web" refers to specific websites which are not indexed by web search engines and can only be accessed using specific "back door" methods. The man will have to serve 10 years in federal prison at a minimum, but experts suspect that he will actually be sentenced to many more years. The 1.7 grams of Carfentanil found in his home is enough to kill over 86,000 people. The man was also charged with conspiracy to launder money and will be forced to surrender the bitcoin cryptocurrency he used during the illegal online transactions.
Facing Drug Charges?
If you have been arrested on drug-related charges, you need an attorney who can help you understand your legal options and make the best decisions possible moving forward. To schedule a free, confidential initial consultation about your drug manufacturing and delivery case, contact an experienced Illinois drug crimes defense lawyer. Call 847-488-0889 today.
Sources:
https://www.statnews.com/2016/09/29/why-fentanyl-is-deadlier-than-heroin/
https://www.courthousenews.com/dark-web-drug-dealer-looking-at-life-in-prison/
Last modified on