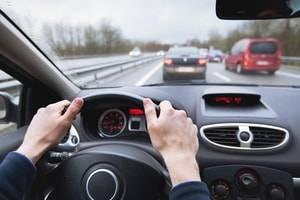 One mistake can seriously impact not only an individual, but also the livelihood of their entire family. Illinois state law allows for driver's license suspension or revocation for a wide variety of infractions, some of which have nothing to do with actual driving habits. Most people do not realize the importance of a valid driver's license is until it is gone.
Reinstatement can be costly, which leaves many Illinois residents without driving privileges long after the suspension period ends. Find out how you can get your privileges back via the options below:
Pay the Required Fees
Most residents choose to wait out the required suspension or revocation period patiently. Once the designated term passes, a fee is due, along with other potential requirements. Current possible fees include:
Discretionary suspension: $70.
Family responsibility: $70.
Field sobriety suspension: $250.
Statutory summary suspension (first offense): $250.
Statutory summary suspension (repeat offense): $500.
Communicate With the Court
With more serious offenses, the amount due to reinstate a license can be in the thousands of dollars. This might be because of multiple offenses, unpaid tickets, or other events that contribute to an unpayable amount.
There may be another option. Every judge and court is different, but in some situations, a reduction of fees is possible. Another possibility is the arrangement of a payment plan. This might include an additional interest charge or convenience fee, but the extra expense is often minor if it means the return of driving privileges. Lastly, some judges may work out a deal to exchange community service hours in place of payment.
Call a Kane County Criminal Defense Attorney
If you currently face the loss of your license, there are ways to avoid that and the subsequent reinstatement fee. An Elgin driver's license reinstatement attorney can help find the best option for your situation. Everyone makes mistakes, and we believe one lapse in judgment should not affect the rest of your life. Attorney Brian J. Mirandola has more than 20 years of experience in criminal law, including seven as an assistant prosecutor, which gives him unique strategic insight. Let us help minimize the possible negative impact on your future. Call us today at 847-488-0889 to schedule a free consultation.
Sources:
http://www.cyberdriveillinois.com/departments/drivers/drivers_license/dlreinstatement.html
https://www.ilsos.gov/reinstatementfees/
Last modified on