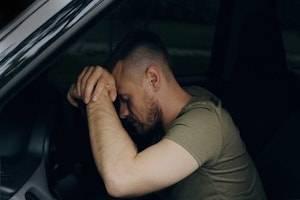 Like every state, in Illinois, driving under the influence (DUI) can result in long-lasting consequences. From driver's license suspension to revocation, and even potential jail time, there is no overstating the seriousness of a DUI charge and conviction. If you have been charged with DUI, finding an experienced criminal defense attorney can help you maintain your essential driving privileges.
DUI Penalties in Illinois
When considering the possible outcomes of a DUI conviction, it is important to understand the legal ramifications can vary, especially if there is a minor under 16 in the car or if you have a BAC of .16 or higher. The most likely outcome is license suspension.
License suspensions can last for various amounts of time, depending on the severity of the crime and the number of previous arrests. For instance, a first-time DUI offender is likely to face a sixth-month suspension for a failed chemical test, or 12 months for refusing a test. A second or subsequent conviction within five years is a one-year suspension, which bumps to three years for test refusal.
Revocation is a more severe punishment. This is typically reserved for individuals who cause an accident that results in serious injury or death. Revocation may take place without an initial hearing and run through the duration of adjudication, in addition to the time mandated by sentencing.
How a DUI Lawyer Can Help
In the aftermath of a DUI arrest, it is crucial to contact a legal team with extensive experience helping clients who face DUI charges. A skilled attorney can ensure your rights were not violated during your traffic stop or detainment. They can also help preserve your driving privileges through a monitoring device driving permit in which a blood-alcohol ignition interlock device is installed in your vehicle.
If your license has been revoked, you must request a Secretary of State's Office hearing to regain your driving privileges. For reinstatement, you must have a clean driving record since your previous violation and have completed a drug/alcohol evaluation, education, and possible treatment.
Contact an Elgin, IL DUI Defense Attorney
Attorney Brian J. Mirandola has years of experience helping clients avoid driver's license suspension and revocation. If you have been charged with DUI, reckless driving, aggravated speeding or another serious violation, it is time to contact a legal team you can believe in. To schedule a free consultation with a Kane County criminal defense attorney, call us today at 847-488-0889.
Source:
https://www.cyberdriveillinois.com/publications/pdf_publications/dsd_a118.pdf
Last modified on