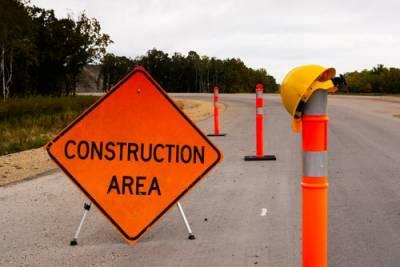 Knowing the rules of the road in Illinois is necessary to stay safe and avoid any unwanted fines. Speed limits in construction zones are one of the basic rules that most people are aware of, but how are they enforced? If you face fines, license suspensions, or even jail time for traffic violations, do not hesitate to get the guidance of a seasoned criminal defense attorney in Illinois. Developing a strong defense when presenting your case or contesting any charges that you feel are unwarranted is easily achieved when you have a lawyer you can trust on your side.
Photo Enforcement in Kane County
Any driver who violates construction zone speed limits in Illinois can face steep fines and charges, but that is to protect both workers and all drivers. If you ever get impatient in a construction zone, remember that according to a study conducted in 2015, drivers are more likely to be victims in work zone accidents than workers. Because of this, speeding in a construction zone can lead to at least $375 fine for the first offense, a minimum of $1000 for the second, and a driver's license suspension for up to 90 days if the second offense occurred within two years of the first.
Police officers cannot always watch and catch those who speed in work zones, so the State turned to photo enforcement. The cameras are only in use when construction workers are on site. Also, it is important to understand that Temporary Concrete Barriers (TCBs) do not change whether or not drivers should comply with work zone speed limits since cars have broken through them before. Whenever photo enforcement is in use, there must be a sign that provides a clear indication of such. In many camera locations, there will be a sign that displays a motorist's speed. This serves to give a driver a final chance to slow down before they speed past the camera. Remember, if you do get a speeding ticket due to photo enforcement, you must attend your mandatory court appearance.
Contact an Elgin Traffic Violations Attorney
Photo enforcement is designed to protect workers and drivers alike, but it is important to defend your rights if you think there was an error. If you face fines or a license suspension due to traffic violations, reach out to the Law Office of Brian J. Mirandola to set up a free consultation with a trustworthy Kane County traffic violations attorney. Call us today at 847-488-0889.
Source:
http://idot.illinois.gov/assets/uploads/files/travel-information/pamphlets-&-brochures/workzone%20il%20fact%20sheet.pdf
Last modified on