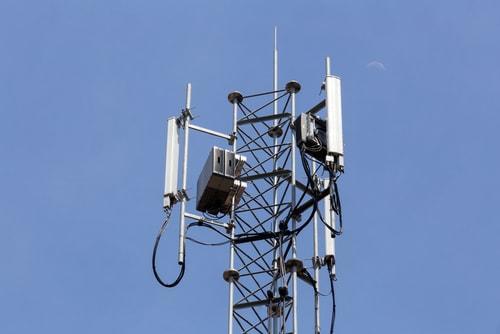 In today's digitally connected world, information is everywhere. If you need an answer to a question, a few taps on your smartphone can allow you to run a Google search. If you want to contact your friend, you can send him or her an instant message or even connect through video chat instantaneously. The stream of data, however, goes in both directions. Any time that your phone is turned on, it is sending signals to nearby cell towers about your location and whether you are available to receive a call.
Over the last few years, law enforcement agencies have been able to gather information from these signals with little more than a request to the wireless service providers, but a new ruling by the U.S. Supreme Court says that a warrant must be obtained first.
The Case in Question
In 2013, a Detroit man was convicted on several charges related to armed robberies that had taken place in and around the city. The prosecution's case was helped by cell phone evidence gathered by the Federal Bureau of Investigation (FBI) from the defendant's cell phone service carrier. Using the Stored Communication Act, government agents needed only to show the wireless carrier that the information they were requesting was relevant to an ongoing investigation. The government did not believe that a warrant was necessary because they were not pulling the content of calls or messages. Instead, they were looking for location points.
The FBI was able to effectively track the man's location at any given time over a stretch of more than four months—a task that included more than 13,000 individual points of location. Every time the man's phone sent or received a location signal from a nearby cell tower, a record was made, and the government obtained access to those records.
At trial and on appeal, the courts refused to suppress the evidence, holding that the man did not have a reasonable expectation of privacy as it pertains his cell phone location records. The man continued his appeal and the U.S. Supreme Court heard the case earlier this year.
A Landmark Ruling
Last month, the Supreme Court reached a 5-4 decision to overturn the man's conviction. The high court held that gathering cell-site location information (CSLI) is considered a search under the Fourth Amendment to the U.S. Constitution. As such, a warrant is required before such data can be obtained by investigators.
Hundreds, if not thousands, of criminal cases have included CSLI evidence over the last two decades. Legal experts believe that the Supreme Court's ruling will open the door to motions by defendants whose cases included such information. The decision also means that investigators will need more than a simple request letter to obtain CSLI in the future.
We Can Help
If you have been charged with any type of crime and you believe that your Fourth Amendment rights have been compromised, contact a skilled Kane County criminal defense attorney. Call 847-488-0889 to schedule a free, confidential consultation today.
Sources:
https://www.wired.com/story/carpenter-v-united-states-supreme-court-digital-privacy/
https://www.supremecourt.gov/opinions/17pdf/16-402_h315.pdf
Last modified on