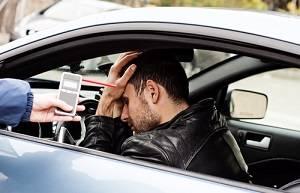 When you get behind the wheel of a car or truck on Illinois roadways, you have certain rights, but you also assume certain responsibilities. While you may not be able to control the actions of other drivers, you have the responsibility to operate your vehicle in a manner that promotes safety to both other individuals and the public at large. Safe driving means that, among other considerations, you are not impaired by alcohol, drugs, or other substances. With that in mind, Illinois law maintains that by exercising your driving privileges, you are granting implied consent to blood-alcohol content (BAC) testing if you are ever arrested on suspicion of driving under the influence. If you are asked to submit to a BAC test including breathalyzer testing, following a DUI arrest, refusing to cooperate will cost you your driving privileges.
Separate From Criminal Prosecution
Technically, refusing a BAC test is not a crime, but that does not mean you cannot be punished. Based upon the state's implied consent laws, refusing a test subsequent to an arrest on suspicion of DUI is an administrative offense for which the penalties are imposed by the Secretary of State's Office. Any administrative penalty is in addition to those that could result from eventual prosecution on charges of driving under the influence.
Statutory Summary Suspension
If you refuse to submit to BAC testing when you have been arrested for DUI, your driving privileges will be suspended for 12 months. A second or subsequent refusal will result in a three-year suspension. It is worth noting that the penalty for refusing a BAC test is substantially more severe than for failing one. A failed breathalyzer or other chemical test for BAC results in a six-month suspension for a first offense and a one-year suspension for a second or subsequent offense.
DUI Conviction Still Possible
Some drivers may believe—in the moment, at least—that if they refuse a BAC test, prosecutors will not have enough evidence to secure a conviction on DUI charges. While blood-alcohol content is a standard that can be easily quantified, it is far from the only factors that can lead to a DUI conviction. Other signs of impairment include slurred speech, careless driving, inability to maintain focus, and the presence of alcohol on a driver's breath. It is also important to remember that your refusal to comply with testing can be presented as evidence against you as your case moves along.
Get Help Today
While a statutory summary suspension is automatically imposed, the suspension may be overturned in certain situations. Doing so requires the assistance of an experienced Kane County driver's license suspension lawyer. Contact the The Law Offices of Brian J. Mirandola to schedule your complimentary consultation today. Call 847-488-0889 and let us show you how we can help you protect your future.
Source:
https://www.cyberdriveillinois.com/publications/pdf_publications/dsd_a118.pdf
Last modified on