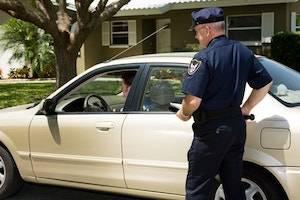 Here in the state of Illinois, drunk driving accidents make up 30 percent of all statewide motor vehicle crash fatalities. Because of the large number of drunk driving deaths, law enforcement officials have cracked down on DUIs in Illinois, making over 27,000 DUI arrests in 2017 alone. If you have been pulled over by a police officer, and have been drinking, it is easy to feel as if you have no options other than to submit to blood alcohol concentration (BAC) testing, but it is important to note that it is not a crime to refuse a DUI test.
BAC Test Refusal
As a driver in the state of Illinois, you imply consent to be DUI tested when you receive your driver's license. That means refusing a BAC test is not a criminal offense, but rather an administrative offense.
While there are a number of options for law enforcement to test your BAC after pulling you over, including urine or blood drawings, the most common testing method is through the use of a breathalyzer. This is a device used to test the BAC of a person under suspicion of DUI, with the use of a breath sample.
It is important to note that refusing a breathalyzer can come with harsh legal consequences. A first-time offender will likely face an immediate license suspension of one year. A subsequent refusal can result in a three-year suspension. Still, by refusing to take a breathalyzer, you limit the prosecution to only the officer's personal account of the incident.
If you do take the test and are over the legal limit of .08, while it can be difficult to avoid a DUI conviction, it is not impossible. A skilled attorney can investigate the facts of your case and formulate the best possible course of action.
Contact an Elgin, IL DUI Defense Lawyer
With more than a decade of legal experience in the state of Illinois, including as an assistant state's attorney, Brian J. Mirandola is well equipped to fight for your rights. If you have been arrested on DUI charges, it is critical to understand the potential ramifications of a conviction. Our legal team will fight to keep a conviction off your record and can help preserve your driving privileges. To schedule a free consultation with an experienced Kane County criminal defense attorney, call us today at 847-488-0889.
Sources:
https://www.cyberdriveillinois.com/publications/pdf_publications/dsd_a118.pdf
Last modified on