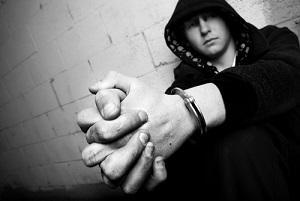 Research requested by Illinois lawmakers has produced very concerning information regarding the way in which the state handles juvenile criminal records and expungements. The report went so far as to suggest that the laws regarding such matters in the state are "among the worst in the nation." Current regulations and bureaucratic red tape, the authors of the report indicate, tend to trap young offenders in a vicious cycle, often struggling with issues such as education, employment, and housing.
Illinois Juvenile Justice Commission
In a 2014 joint resolution, the Illinois General Assembly called for a review of the state's juvenile justice system and the process of expungement by the Illinois Juvenile Justice Commission. The Commission exists primarily to provide independent research and recommendations to the governor and state lawmakers on matters related to juvenile crime, punishment, and rehabilitation. At the request of the legislature, the Commission reviewed records related to more than 1.8 million juvenile arrests between 2004 and 2014 in Illinois.
Disturbingly Low Expungement Rates
The purpose of a separate juvenile justice system is to address illegal activities of a young offender without necessarily impacting the rest of his or her life. In principle, that is why it is technically possible under Illinois law to have a juvenile record expunged, or erased. The process, however, does not seem to be working, as the commission found that in the ten-year period under review, there were just over 5,300 expungements were processed, or only about three expungements for every 1,000 arrests. Fully half of the state's 102 counties did not report a single juvenile expungement between 2004 and 2014.
Contributing Factors
The Commission's report highlighted a number of reasons why expungements seem to be so rare, most of them related to very restrictive laws. A person cannot apply for an expungement until he or she turns 18—21 for some offenses—and an offense is not eligible to be expunged until five years have passed since the last court proceeding. However, a conviction on any charges after age 18 disqualifies the person from having his or her juvenile record expunged. In addition, the related expenses can also be prohibitive, as expunging a single arrest can cost up to $320 in processing fees.
As a result, the Commission has recommended that lawmakers take a new look at the existing juvenile expungement laws. Efforts are already underway to allow a person under 18 to begin the process. The Commission would also like to see an expansion of automatic expungement policies and the reduction or elimination of some of the costs involved, allowing for more young people to get a fresh start.
Expungement Help
If you would like to learn more about clearing a juvenile record for yourself or a family member, contact an experienced Elgin expungement lawyer. At The Law Office of Brian J. Mirandola, we know that the laws that govern the expungement process in Illinois can be very complex, but we can assist you in getting the new beginning you deserve. Call 847-488-0889 today to schedule a free, no-obligation consultation.
Sources:
http://www.chicagotribune.com/business/ct-juvenile-records-expunged-0429-biz-20160428-story.html
http://www.qconline.com/news/illinois/report-laws-holding-back-juveniles-with-criminal-records/article_a4337f76-0d79-11e6-ae95-1ba5bd26ae0c.html
http://ijjc.illinois.gov/
Last modified on