Uber May Not Be Helping the Drunk Driving Problem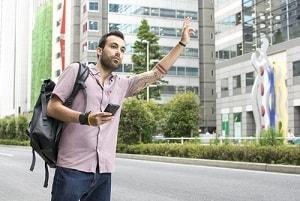 Drunk driving is a deadly problem in the United States. Every year, there are on average 121 million drunk drivers which result in 10,000 traffic fatalities. Uber and Lyft are two popular ridesharing services that offer rides for individuals who either cannot drive or choose not to drive. Many had hoped that these rideshare services would help lessen the number of drunk drivers on the road, but the numbers are suggesting a different reality.
An Alternative to a DUI
People can use their smartphones to hail an Uber driver to take them to events where they plan on drinking and then catch another Uber when they are ready to go home. Uber has touted that their service will and does reduce the number of drunk drivers on the road. In 2015, Uber surveyed members from Mothers Against Drunk Driving (MADD) and found evidence that people assume the availability of ridesharing services will decrease the number of drunk drivers. Overall, however, this has not been the case. Although these services are widely used, a study shows that the availability of services like Uber have had virtually no effect on the number of drunk driving fatalities.
A Look at the Numbers
The study from the University of Southern California and Oxford University analyzed data from cities from before and after Uber and Lyft vehicles became common. Data from 2005 to 2014 was used to find if there was a connection between the availability of ridesharing services and instances of drunk driving. The researchers especially looked at weekends and holidays as these are the times in which drunk driving occurs the most. The study found that there was no association between the number of drunk driving incidents and traffic fatalities and the availability of Uber or similar services.
Possible Reasons
So why has Uber not succeeded in its efforts to help decrease the number of drunk drivers? Researchers surmise that people who are already under the influence of alcohol may not realize that they are incapable of driving. People would rather drive themselves instead of pay for a ride through a service like Uber. In response to the study, Uber explained that according to their research, 80 percent of Uber riders say that the service has helped them avoid drunk driving. It appears from the data, though, that Uber riders are overestimating how much the service really cuts down on drunk driving.
Facing DUI Charges?
Obviously, the worst thing that could happen if you skip getting an Uber and decide to drive drunk is that you never make it home. Being pulled over for DUI, however, can also be very bad for your future. If you have been charged with driving under the influence, contact an experienced Kane County DUI defense attorney right away. Call The Law Office of Brian J. Mirandola at 847-488-0889 for a free consultation.
Sources:
http://www.npr.org/sections/thetwo-way/2016/07/29/487906925/uber-hasnt-had-an-effect-on-drunken-driving-deaths-study-finds
https://www.nytimes.com/2017/04/07/business/uber-drunk-driving-prevention.html
Last modified on