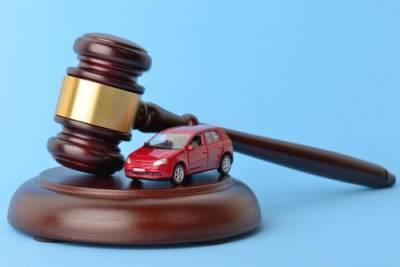 It is a privilege to operate a motor vehicle on the streets and highways of Illinois. Because it is a privilege and not a right, the state has the authority to suspend or revoke a person's driving privileges if that person commits certain offenses. In Illinois, this authority is maintained by the Secretary of State. If you currently hold an Illinois driver's license, it is up to you know what types of infractions that could lead to you losing your ability to drive and how to get your driving privileges back.
Suspensions vs. Revocations
When your driver's license is suspended, your ability to drive legally is taken away for a time. Most suspensions last up to one year, but there are cases in which a suspension may be longer. In some cases, your driving privileges may be suspended until you pay certain fines or meet other obligations. It is understood that you will generally have your driving privileges restored once the suspension is lifted. You will likely need to pay a reinstatement fee.
A revocation, by comparison, is much more serious and can last from one year to life. When your license is revoked, there are no guarantees that you will ever get your driving privileges back. Once the minimum period of revocation has elapsed, you can request a hearing through the Secretary of State's office to reinstate your license. You will need to show that you are not a liability on the roadway, and you must pay a reinstatement fee.
Ways to Lose Your License
There are many offenses, crimes, or other infractions that could lead to the suspension or revocation of your driving privileges. The most common include:
Failing or refusing a chemical test when arrested for driving under the influence (DUI);
A conviction on DUI charges;
Three or more convictions of moving violations in a 12-month period;
Multiple unpaid parking violations;
Driving with a suspended, revoked, or invalid license;
Failure to appear in court for a traffic violation;
Failure to pay court-ordered child support;
Failure to pay fines or penalties ordered by the court;
Leaving the scene of an accident; and
Using, buying, selling, or making a fake ID.
If any one of these scenarios applies to you, your driving privileges may be in jeopardy. Losing your license could affect your ability to work, attend school, or provide for your family.
Call an Elgin License Reinstatement Lawyer
To learn more about license suspensions and revocations in Illinois, contact an experienced Kane County driver's license reinstatement attorney. Call 847-488-0889 for a free consultation at The Law Office of Brian J. Mirandola today. We will review your available options and help you protect your future at every stage of the proceedings.
Sources:
ftp://www.ilga.gov/JCAR/AdminCode/092/092010400000320R.html
https://www.cyberdriveillinois.com/publications/pdf_publications/dsd_dc19.pdf
Last modified on