Understanding Illinois Property Crimes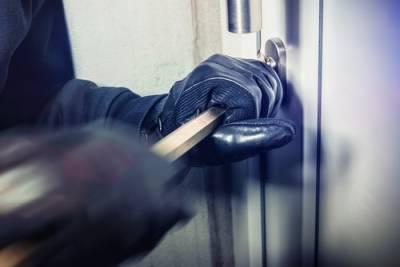 When an individual steals or damages another person's property, they have committed a property crime. Property crime is a large umbrella encompassing offenses such as theft, arson, burglary, and vandalism. Property crimes can be very serious, especially when violence is involved. If you are facing property crime charges, it may be in your best interest to work with a criminal defense attorney who is familiar with these cases and will be well equipped to handle the impending criminal charges.
Types of Property Crime
Property crimes include offenses that involve interference with another party's property. Many property crimes are accompanied by violent crimes. For a charge of this type to arise, it is not always necessary that belongings are stolen or damaged, it may only depend on the perceived intentions of the accused. Comprised of both higher and lower-level offenses, property crimes include a wide range of offenses. Some of the crimes that would fall into this category include:
Theft: when an individual intentionally deprives someone of his or her property

Burglary: when an individual unlawfully enters a home or other closed structure with the intention of stealing property or committing a crime, often entering by force or coercion

Larceny: when an individual takes something of value without the owner's permission and with the intention of depriving the rightful owner of the property permanently

Shoplifting: when someone steals or conceals merchandise from a retail store

Arson: when an individual intentionally burns any type of property, including buildings or forest land

Robbery: when an individual uses the threat of force or actual force to take property or money from someone else

Vandalism: also referred to as criminal damage or malicious mischief, when an individual defaces, destroys, or degrades another individual's property without the owner's permission
Penalty Examples for Property Crimes in Illinois
Property crimes can be classified as either misdemeanors or felonies, depending on a range of factors. The particularities of each case help to determine the penalties for the different crimes. Some of these factors include whether any violent acts occurred, if any persons were harmed during the crime, and the property's value.
For example, there are many elements to consider when establishing the punishment for the crime of larceny. If the crime qualifies as grand larceny, the charge will result in much longer sentences than petty larceny.
There are different classifications of misdemeanors and felonies that a person who commits property crimes could potentially receive. For each punishment included, it may also be possible that the defendant is ordered to pay restitution to the victim to account for expenses caused by the crime. Below includes a list of some examples of penalties someone who is accused of property crimes may face.
Class A Misdemeanors involve the stealing of property or money worth up to $500, resulting in a prison sentence of up to one year and a maximum fine of $2,500 for each individual charge.

Class 4 Felony includes the stealing of property or money up to $500 when it is taken from a place of worship or a school. The accused could face 1 to 3 years imprisonment and a maximum fine of $25,000.

Class 3 Felony includes the stealing of property or money worth $500 to $10,000 and could result in 2 to 5 years imprisonment and a maximum fine of $25,000.
Other possible penalties that could be imposed due to a property crime charge include Class 2 felonies, Class 1 felonies. Class 1 non-probationary Felony, and Class X Felony.
Contact Our Elgin, IL Criminal Defense Attorney Today
Property crimes are taken very seriously throughout the justice system and can result in harsh penalties. If you are facing property offense charges, the criminal defense attorney with the Law Office of Brian J. Mirandola can help prepare an effective defense strategy and protect your rights. Contact our Kane County defense attorney today to schedule a free consultation by calling 847-488-0889.


Sources:
https://www.ilga.gov/legislation/ilcs/ilcs4.asp?DocName=072000050HTit%2E+III+Pt%2E+C&ActID=1876&ChapterID=53&SeqStart=35400000&SeqEnd=68500000
Last modified on