2021 Update: U.S. Supreme Court Revisits Life Sentences for Juvenile Murders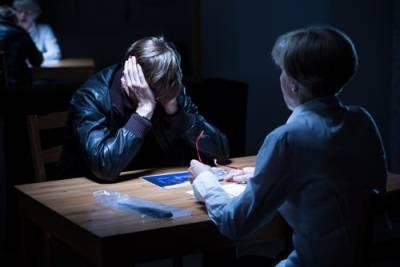 Originally Posted February 16, 2016 ------ Updated November 29, 2021
Laws are always changing. This is one reason it is important to work with a knowledgeable criminal defense attorney if you or your child are charged with a crime. Amid the concerns about excessive use of force and other police actions in the last few years, Illinois has updated and expanded several statutes related to the juvenile criminal justice process. Among these changes is a new law that prohibits police from using deceptive interrogation tactics when they are questioning minors.
The legislation, which went into effect January 1, 2021, bars police from lying to juvenile criminal defendants. For example, police cannot claim to have evidence they do not actually have or lie about statements or confessions made by alleged co-conspirators. Lawmakers hope that these actions will help reduce the incidence of false confessions and wrongful imprisonment.
If you or your child were accused of a crime, contact an Elgin criminal defense attorney for help. Call 847-488-0889 for a free, confidential case evaluation.
Sources:
https://www.ilga.gov/legislation/fulltext.asp?DocName=&SessionId=110&GA=102&DocTypeId=SB&DocNum=2122&GAID=16&LegID=134773&SpecSess=&Session=
---
In 2012, the U.S. Supreme Court found that giving a life sentence to a juvenile with no possibility of parole violated the juvenile's Constitutional rights. Specifically, the justices found that such a sentence was barred by the "cruel and unusual punishment" clause of the Eighth Amendment to the Constitution. However, after that decision there was some confusion about if the ban only applied to new sentences, or if it applied to older cases as well.
Decision Retroactive
In January of 2016 the Court held that its 2012 decision in the case Miller v. Alabama should be applied retroactively. This means that every juvenile in the country who was given a life sentence without the possibility of parole prior to the 2012 decision is entitled to a resentencing hearing. At the time of the decision, Illinois had some 100 inmates who would require resentencing. Some of the inmates had served decades in prison.
What Happens at a Resentencing Hearing
The juveniles that qualify for a resentencing hearing will not automatically be released. Likely, many will continue to serve lengthy sentences, but will have the terms of the sentence modified.
During a resentencing hearing, the court will need to take into account what the U.S. Supreme Court called the inmates' "transitory immaturity" when imposing a sentence. All of the inmates will have to be given the chance to apply for parole at some future date. The prosecution will be able to present evidence as to why leniency in a given case is not appropriate. The inmates will have the chance to present evidence about mitigating factors and why the court should impose a more lenient sentence. However, lengthy, decades-long sentences may still be imposed if the court decides the crimes and the circumstances warrant it.
This most recent decision does not mean the end of litigation over sentences for juvenile offenders. Any juveniles who are resentenced to lengthy prison terms may seek to appeal the resentencing as either not in keeping with the guidelines issued by the Supreme Court or on some other ground.
It is also expected that lawyers for inmates convicted as juveniles that are given lengthy sentences will continue to try limit the length of a sentence imposed by arguing that if a life sentence without the possibility of parole is cruel and unusual, a sentence that only releases a juvenile as an old man or woman is also cruel and unusual and therefore unconstitutional.
If you have been charged with a crime or have questions about pursuing a resentencing hearing, contact an experienced Elgin criminal defense attorney. We are equipped to help you understand the law and your available options to ensure you are treated appropriately throughout every step of the process. Call 847-488-0889 to schedule a free consultation at the The Law Office of Brian J. Mirandola today.
Source:
http://thesouthern.com/news/local/crime-and-courts/us-high-court-ruling-could-affect-illinois-inmates/article_916f0940-677b-5bc2-bc04-d10f620625e4.html
Last modified on