Victims of "Revenge Porn" Can Now Collect Compensation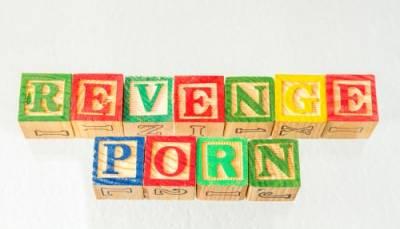 In 2015, the state of Illinois made the act of distributing "revenge porn" a felony offense. This crime is when a person distributes private, intimate photos and videos without permission of the person in the images.
Illinois amended the Civil Remedies for Nonconsensual Dissemination of Private Sexual Images Act - which covers revenge porn - so that victims of revenge porn can collect compensation starting the first of 2020.
What is Revenge Porn?
Typically, revenge porn occurs after a nasty breakup. One ex-partner unlawfully sends intimate material from their ex-partner in order to get back at them for the breakup. According to national statistics, 90 percent of revenge porn victims are female.
Under Illinois's Civil Remedies for Nonconsensual Dissemination of Private Sexual Images Act, revenge porn includes pictures and/or videos of:
Sexual acts with a partner or solo
Exposure of a person's intimate body parts
Intimate images of a person under 18 years old
Offenders are guilty of revenge porn if they knowingly distribute these types of images without the consent of the photographed person. Also, if the offender knew that the images were supposed to remain private, but they send them out anyway, they will be convicted accordingly.
Guilty parties will be charged with a Class 4 felony, punishable with a prison term of one to three years and a fine of up to $25,000.
New Amendment to the Law
When intimate photos of a person are distributed to people who were never supposed to see them, the victim can suffer more than just invasion of privacy:
Reputation can be harmed
If the images went to a boss or co-workers, the victim can lose their job
Younger victims in school can experience bullying
If put on the internet, the private photos will never go away and can harm a victim's future goals - college, political aspirations, etc.
The humiliation and other repercussions a victim can experience because of revenge porn are why Illinois now allows those people to collect economic, emotional damages, and punitive damages.
The victim must report the crime and press charges within two years of the incident.
Offenders can defend the charges by proving - or attempting to prove - that they were not the ones that distributed the intimate images of the victim.
Contact an Elgin, IL Criminal Defense Attorney
Felony sex convictions come with a lot of punishments that will change a person's life forever. Aside from prison and monetary fines, some sex charges come with a mandatory registration on the sex offender list. The lawyers of the Law Office of Brian J. Mirandola can help defend from serious punishments. To schedule a free consultation with a Kane County felony defense attorney, call our office at 847-488-0889.
Sources:
http://www.ilga.gov/legislation/ilcs/documents/072000050K11-23.5.htm
https://www.huffpost.com/entry/illinois-revenge-porn_n_6396436
https://www.nbcchicago.com/news/local/chicago-politics/new-illinois-laws-going-into-effect-in-2020/2191493/
Last modified on