What Are the Consequences of Driving Too Closely to a Cyclist in Illinois?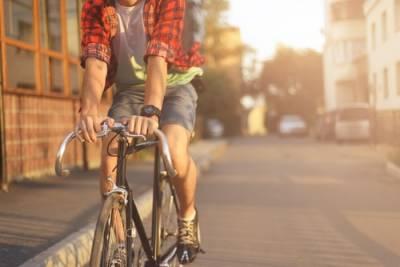 Following the Illinois Rules of the Road can keep you from any fines, having your license revoked, and any further felony punishments. In doing so, you will also ensure your and others' safety. As a driver, you have a responsibility to share the road properly with bicyclists, pedestrians, and horse-drawn vehicles. There are relatively new, specific laws that dictate how you are supposed to share the road, which we will explain in detail below. If you are ever charged with a traffic violation, defend your case and minimize any charges with the help of an experienced traffic violations attorney.
Illinois' New Bike Laws
New laws that took effect in 2018 state that you must leave a "safe distance, but no less than three feet" when passing a bicycle or individual on the road. To help support this safe distance, the law allows drivers to pass in no-pass zones. A very common mistake is for drivers to feel too uncomfortable with crossing over the double yellow line, and they hardly leave enough room for the cyclist who they are overtaking. However, there is a catch. Passing cyclists is only legal if the cyclist is traveling at less than half of the posted speed limit. Also, if there is just too much traffic to prevent the guarantee that you will be able to create enough space between your vehicle and the bicycle, you should not take the chance. All of these rules apply to pedestrians and horse-drawn vehicles.
Failure to follow these laws will result in a traffic offense. In Illinois, drivers over 21 will get their license and driving privileges revoked after three or more traffic violations in a 12 month period. Drivers under 21 years old only require two traffic offenses for such. If you pass a cyclist too closely, the offense is worth 20 points, which is a system used to determine the severity of an eventual punishment. 20 is equivalent to ignoring a red light.
Contact an Aurora Traffic Violations Attorney
The consequences for traffic violations in Illinois are steep, so it is important that you get excellent legal representation from an Aurora traffic violations attorney to properly defend your case. At the Law Office of Brian J. Mirandola, you will find passionate, skilled legal aid and an attorney who will aggressively defend your rights. To schedule a free consultation, call 847-488-0889.
Source:
https://rideillinois.org/new-illinois-bike-laws/#:~:text=Under%20the%20new%20law%2C%20a,and%20(3)%20there%20is%20sufficient
Last modified on