What Are the Penalties for Manufacturing or Selling Drugs in Illinois?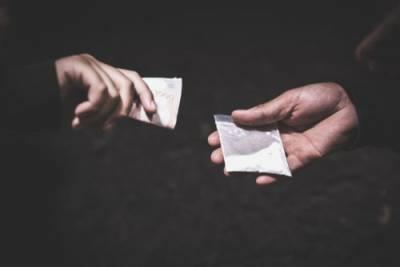 There are multiple different types of illegal drugs and controlled substances that may be available to people in the United States. These substances are strictly regulated, and possession of illegal drugs can result in serious criminal charges. However, a person can be charged with an even more serious offense if they are accused of manufacturing drugs or selling controlled substances. These charges may apply if a person allegedly sold or delivered drugs to someone else, but possession of large amounts of drugs may also be seen as an indication that a person intends to sell or distribute these substances. Those who are facing these types of drug charges should be sure to understand how Illinois law applies to their situation, and by working with a criminal defense attorney, they can determine the best strategy for defense.
Drug Manufacture and Drug Delivery Charges in Illinois
According to the Illinois Controlled Substances Act, drug manufacturing involves producing, preparing, compounding, or processing controlled substances. This may include mixing different components of a drug, synthesizing chemical substances, or packaging and labeling substances to make them available for sale. Drug delivery includes any transfer of possession of controlled substances from one person to another, whether a person does or does not receive payment or anything else in exchange.
The specific penalties for drug manufacturing or delivery will depend on the types and amounts of drugs involved in a case. For substances that are grouped in Schedule I and classified as the most dangerous and addictive drugs with little to no legitimate medical uses, manufacturing, delivering, or possessing with intent to deliver will result in Class 1 felony charges at minimum, and for larger amounts, a person may face Class X felony charges.
For example, manufacturing or delivering between 1 and 15 grams of heroin or cocaine is a Class 1 felony, and a conviction can result in a jail sentence of 4 to 15 years and a maximum fine of $250,000. For cases involving more than 15 grams, Class X felony charges will apply, and in cases involving more than 100 grams, fines may be as high as $500,000 or the total street value of the drugs. A person will face a minimum six-year prison sentence if they are convicted of a Class X felony, with longer sentences for higher amounts of drugs. The maximum sentence, which applies in cases involving 900 grams or more of heroin or cocaine, is 60 years.
While lesser charges will apply for drugs that are considered less dangerous, all cases involving the manufacture or delivery of controlled substances will result in felony charges. Even in cases involving Schedule V drugs, which are considered the least dangerous and addictive substances, a person may be charged with a Class 3 felony, and a conviction can result in a jail sentence of two to five years and a fine of up to $75,000.
Contact Our Elgin, IL Drug Charges Defense Attorney
If you have been accused of manufacturing or selling controlled substances, you need a knowledgeable attorney on your side who can help you determine your best options for defense. The Law Office of Brian J. Mirandola provides legal help in cases involving drug possession and drug trafficking, and we will fight to protect your rights and help you avoid a conviction. Contact our Kane County drug crimes defense lawyer at 847-488-0889 to set up a complimentary consultation.
Sources:
https://www.ilga.gov/legislation/ilcs/ilcs5.asp?ActID=1941&ChapterID=53
Last modified on