What Constitutes Resisting Arrest in Illinois?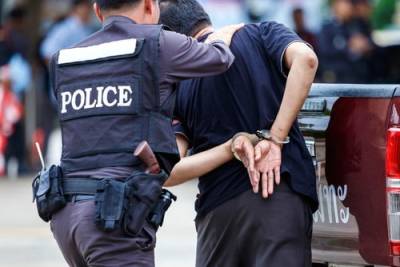 Interactions with police and other authority figures can make for very tense situations. It is imperative to be mindful of your actions and how those actions may be perceived during these exchanges. Most people know to comply with an arresting officer, even if that means being placed in handcuffs. However, the faintest of actions may be perceived as defiance, landing an additional charge of resisting arrest. Because this misdemeanor can lead to such harsh penalties, it is critical to understand both what is expected of you as well as your constitutional rights during and after this confrontation.
Resisting Arrest Explained
Resisting arrest is a very serious charge that can lead to severe consequences. The defining factors of this charge are so vague that offenders may not even be aware of how their actions are being perceived -- or misperceived. In the state of Illinois, if an individual knowingly obstructs the performance of a peace officer, firefighter, or correctional institution employee, they could be charged with resisting arrest. Obstruction can be perceived and defined in many different ways, making this charge incredibly common. Some actions that could potentially lead to a resisting arrest charge include:
Pulling away from the officer during the arrest

Running away from the officer to avoid arrest

Refusing to put your hands on the squad car

Refusing to lay down on the ground
Unfortunately, this type of misdemeanor charge can be caused by much simpler acts such as the offender slightly pulling their hands away while being cuffed.
What Are The Penalties for Resisting Arrest?
With no standard protocol for resisting arrest and a great deal of confusion regarding what actions may constitute this misdemeanor, facing this charge can be discomforting. As a Class A misdemeanor, resisting arrest can lead to up to one year in jail and a maximum $2,500 fine. Additionally, Illinois law mandates a 48 hour incarceration period for anyone convicted of resisting arrest with a minimum community service requirement of 100 hours. Furthermore, resisting arrest is not eligible for expungement, which means that the charge will remain on a permanent record.
Contact an Elgin, IL Criminal Defense Attorney Today
Interacting with law enforcement does not always allow for the most comfortable circumstances. Factors such as stress, confusion, and miscommunication can lead to a police officer misinterpreting your actions, potentially leading to a charge for resisting arrest. A Kane County criminal defense attorney can collect evidence against this charge and provide guidance toward a successful defense. Contact The Law Office of Brian J. Mirandola today for a free consultation by calling 847-488-0889.
Source:
https://www.ilga.gov/legislation/ilcs/fulltext.asp?DocName=072000050K31-1
Last modified on