What Happens If You Are Accused of Forgery in Illinois?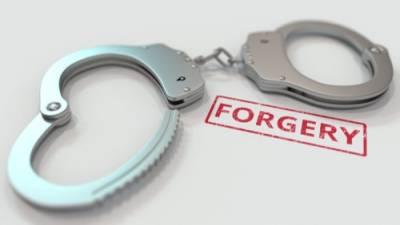 Forgery refers to the falsification of documents. In Illinois, forgery is a crime punishable by significant penalties, including imprisonment. You could be charged with forgery if you allegedly sign someone else's name on a financial document or use deception to commit theft. If you or a loved one were charged with forgery, you should know that the state of Illinois takes forgery very seriously. You or your loved one could be facing life-altering consequences.
Understanding Forgery Charges
When someone lies or fabricates information or signatures, they can be accused of forgery. Just the act of possessing a forged document can lead to criminal charges. For example, if you need a co-signer on a credit card or loan application and you sign someone else's name, you could be charged with forgery. Forgery may also involve writing checks on a closed account, using a forged check, or falsifying mortgage documents.
Potential Criminal Consequences for Forgery
In Illinois, forgery is usually considered a Class 3 felony. A forgery conviction is punishable by 2 to 5 years in prison and a maximum fine of $25,000. If a UPC code is forged, the offense is a Class 4 felony punishable by 1 to 3 years' imprisonment. Forging a college degree or coin is a misdemeanor offense. In addition to fines and jail time, individuals convicted of forgery may be required to pay restitution to the victims.
How a Criminal Defense Lawyer Can Help
If you or a loved one were charged with forgery, contact a lawyer. A skilled criminal defense lawyer can help in several ways. First, an attorney can help you understand exactly what you are up against and get started on a defense strategy right away.
For someone to be convicted of forgery, the prosecution must prove that the elements of forgery were present "beyond a reasonable doubt." Often, the best way to defend against forgery charges is to create doubt by pointing out weaknesses in the prosecution's case against the defendant.
Contact an Elgin Criminal Defense Lawyer
Forgery is a serious offense punishable by considerable prison time. Do not make the mistake of taking forgery charges lightly. Reach out to Kane County forgery defense attorney Brian J. Mirandola to get the legal help you need. Mr. Mirandola has helped many people just like you. Call The Law Office of Brian J. Mirandola and set up a free, private case assessment to get started.
Source:
https://www.ilga.gov/legislation/ilcs/fulltext.asp?DocName=072000050K17-3
Last modified on